Description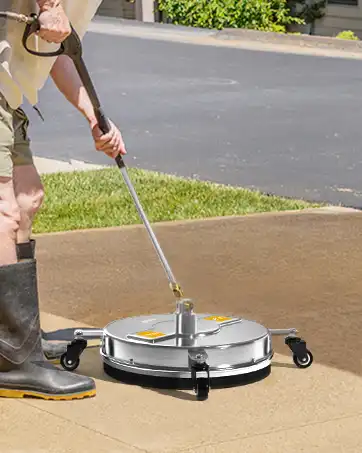 EVEAGE Pressure Washer Surface Cleaner
It can be used with gasoline pressure washers with up to 4000 PSI, 2000 PSI at minimum, and used for cleaning garage floors, driveways, patios, decks, sidewalks, etc.
Package Includes:
– 1 x Pressure Washer Surface Cleaner
– 2 x 15" Pressure Washer Extension Wand(1/4-in quick connect fitting attached to standard spray guns and wands)
– 2 x Replaceable Nozzles
– 4 x O-Rings
– 1 x Teflon Tape
– 1 x Needles to Avoid Nozzle Clogging.
– 1 x Manual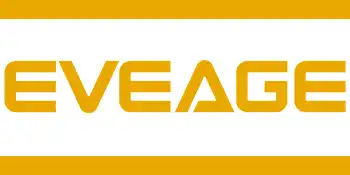 EVEAGE — Our brand slogan is: ''Wipe out in a flash''
It is time and energy-saving with much efficiency.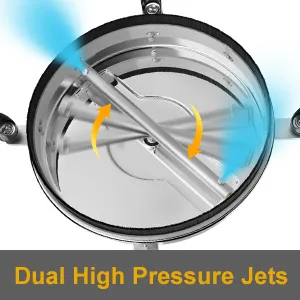 Dual High-Pressure Jets
The rotating jets play for quick, streak-free cleaning.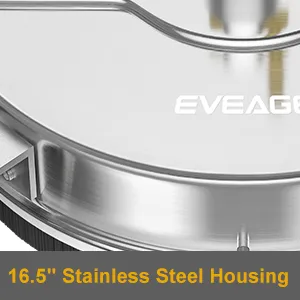 16.5″ Heavy-duty Stainless Steel Housing
It can apply in a wider surface.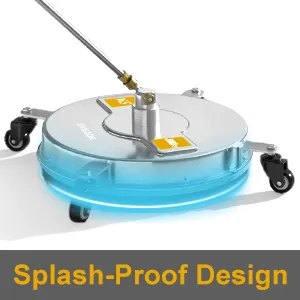 Splash-Proof Design
With the special design, the pressure is concentrated inside the housing and makes your cleaning in order.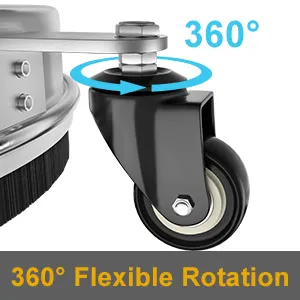 360° Flexible Rotation
Its movable castors make cleaning a breeze.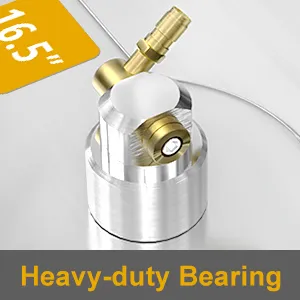 heavy-duty bearings
The heavy-duty bearings can support pressures up to 4000 PSI.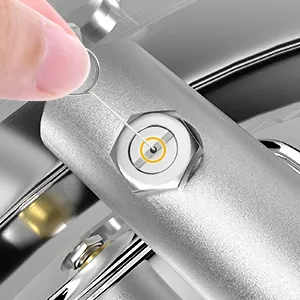 What should you do if it is clogged?
You can replace it with a replacement nozzle in the package.
Please use needles for removing any possible sand or debris, or rinse it with fresh water.
Installation Tips:
1. Make sure you heard the sound of  "click" when inserting the wand into the quick connector.
2. Pull the Surface Cleaner to make sure it is seated properly before use.
3. High pressure in the surface cleaner area. Do not leave the cleaner unattended when it is pressurized.
Free Shipping &Fast Delivery
Delivered within 3-7 days (within the United States)On qualifying items, free shipping will be noted on the product page and in your Cart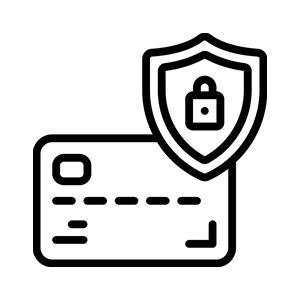 Free 30-day money back guarantee
If you are not satisfied with our products within 30 days after receiving the products, you will support the return of funds to protect your rights and interests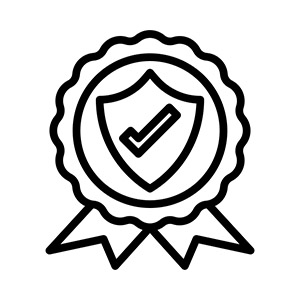 24-Months Limited warranty
Coverage on most original components plus 2 years on the frame, with our team ready to repair unforseen issues.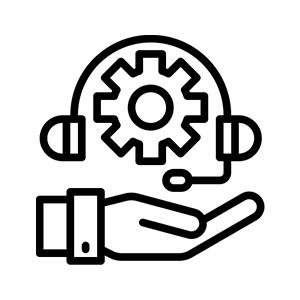 24 / 7 Customer Service
If You Have any Product Questions, Professional Customer Service Team on Duty for 24 Hours for Covering Your Worries