Description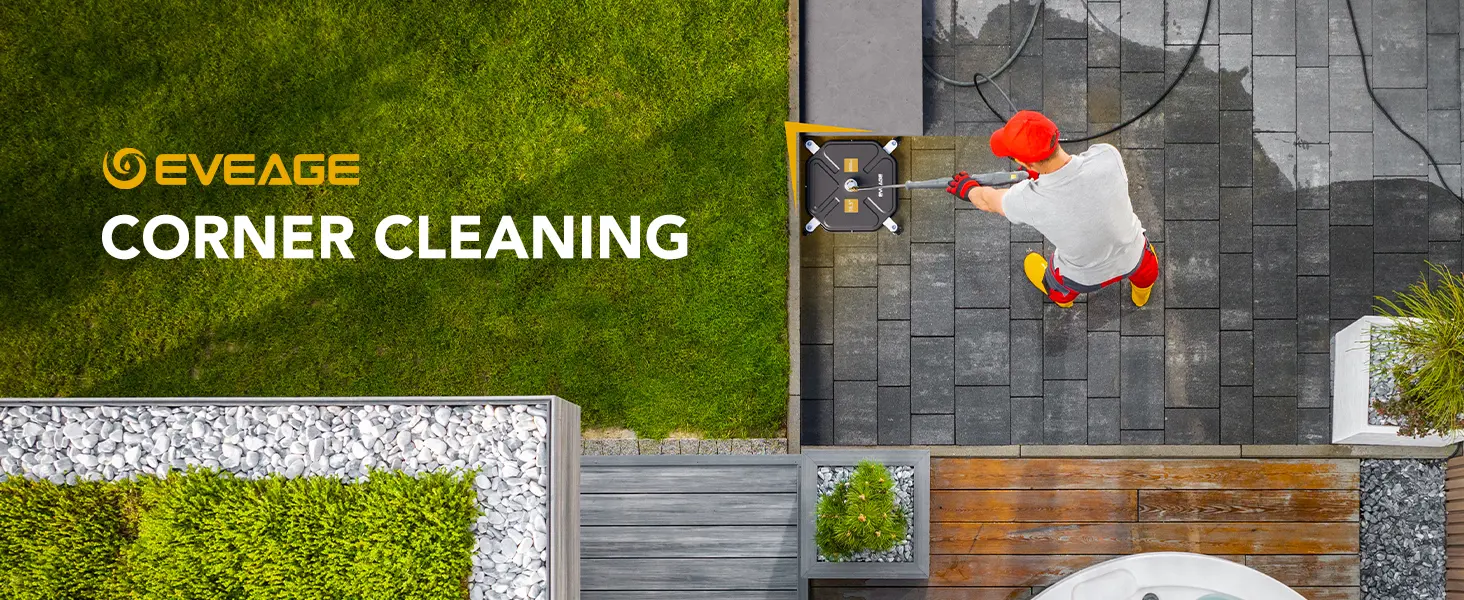 The EVEAGE 16.5″ surface cleaner is an ideal choice for larger surfaces because it covers a wider area with each pass, reducing the time and effort required for cleaning. Eight-sided design for better fit on walls and floors.The size of the surface cleaner also means that it is able to handle tougher cleaning tasks, such as removing stubborn stains and buildup on surfaces.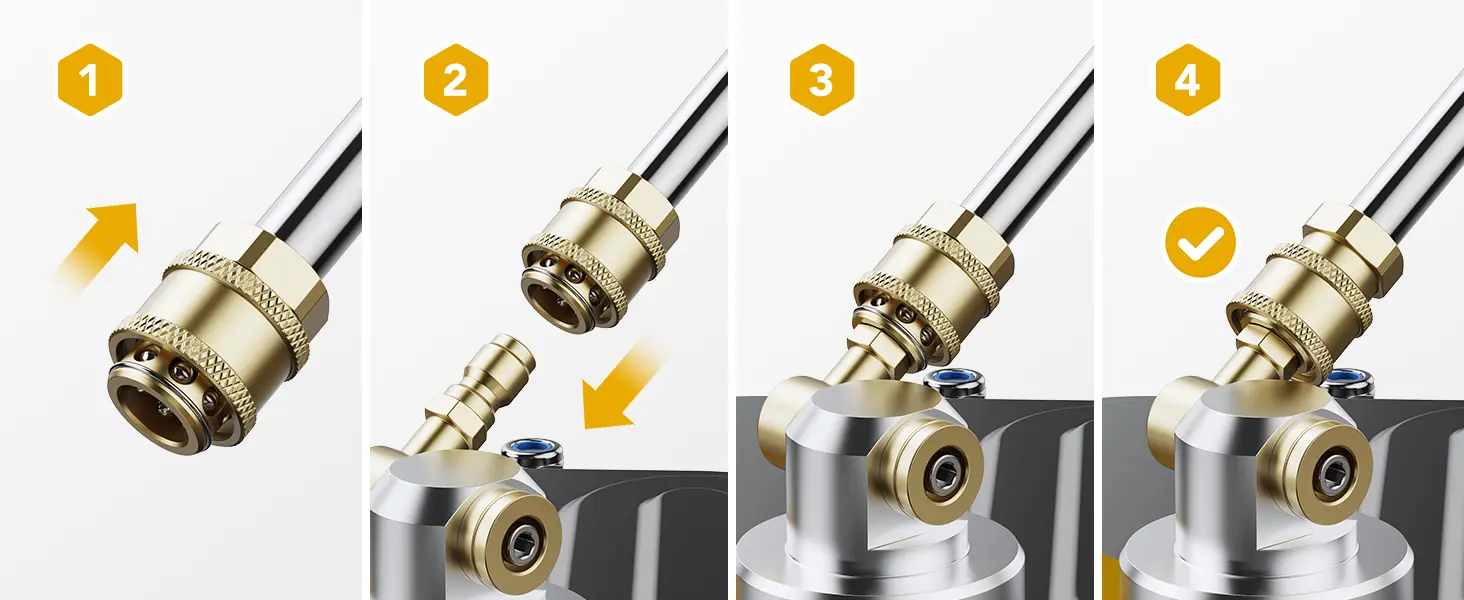 TIME SAVING AND COMPATIBILITY:EVEAGE surface cleaner for pressure washer gives a commercial grade cleaning area of 16.5" wide, compatible with pressure washers up to 2000-4000 PSI. Ideal for cleaning stubborn stains on large flat surfaces such as patios, driveways, decks, sidewalks. Flow rate 1.8-4.5 GPM.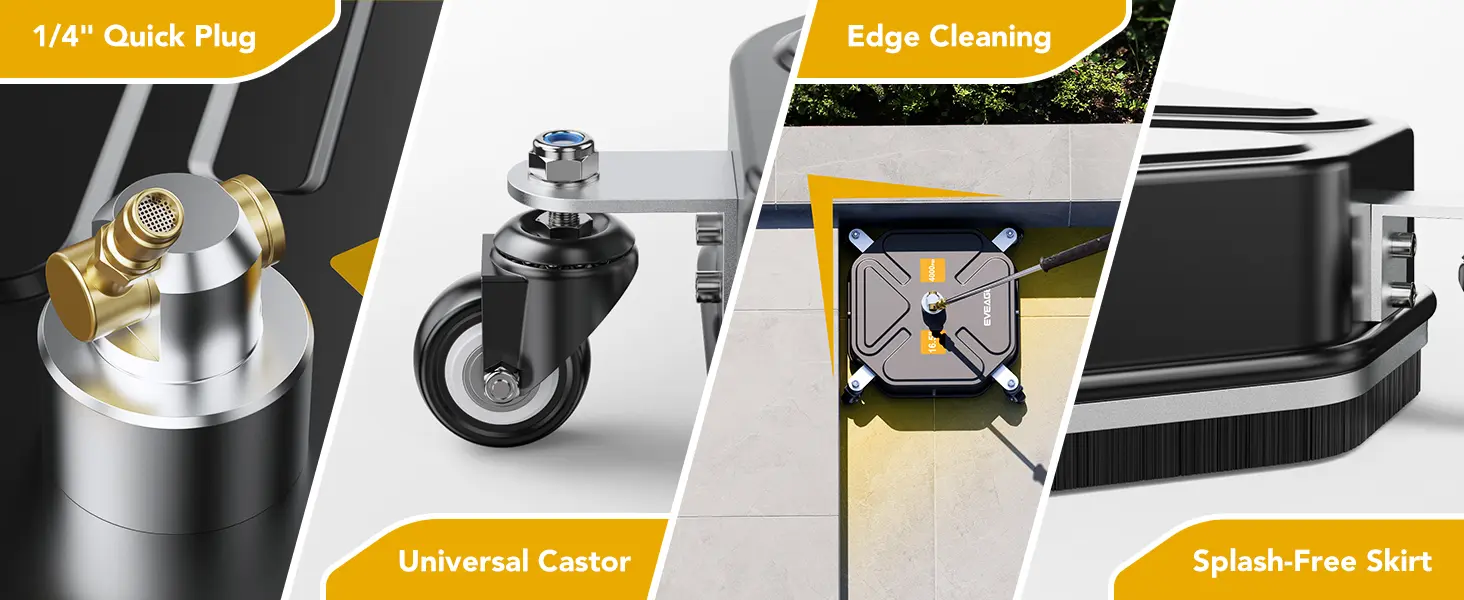 EASY TO OPERATE:The pressure washer surface cleaner attachment is installed with 4 wheels that make maneuvering it effortless and flexible on large area. Tough flexible bristles to protect surfaces from damage and keep the water spray contained underneath the unit that your feet and legs don't get covered in grime and muck from the surface, no rocks or debris fly up in your face. IMPROVE YOUR PRESSURE WASHING EXPERIENCE.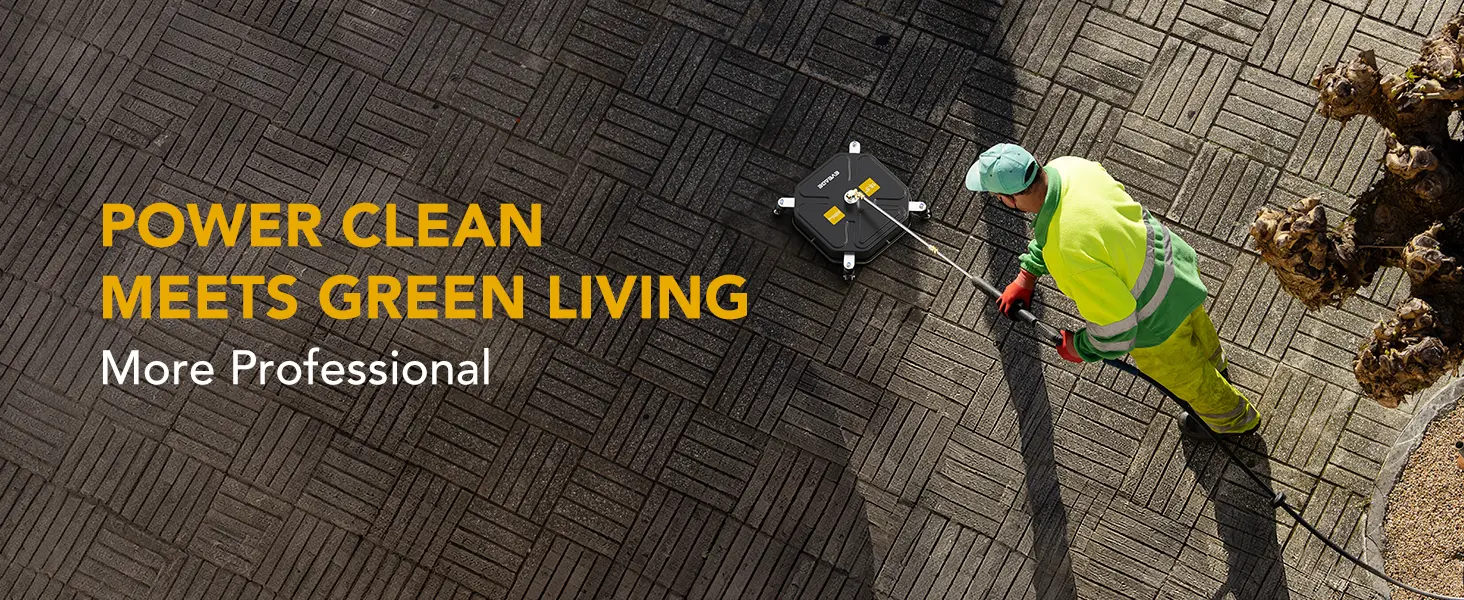 UNIQUE DESIGN:Octagonal stainless steel housing can be easily cleaned to the corners,The extra extensions are a nice addition to find the right ergonomic position, so you don't have to hunch over, making it easy on your back. 2 additional nozzles are attached for replacing the original nozzles when seriously blocked. And when the nozzles are blocked, you can use needles to remove sand or other debris in nozzles and rinse with fresh water.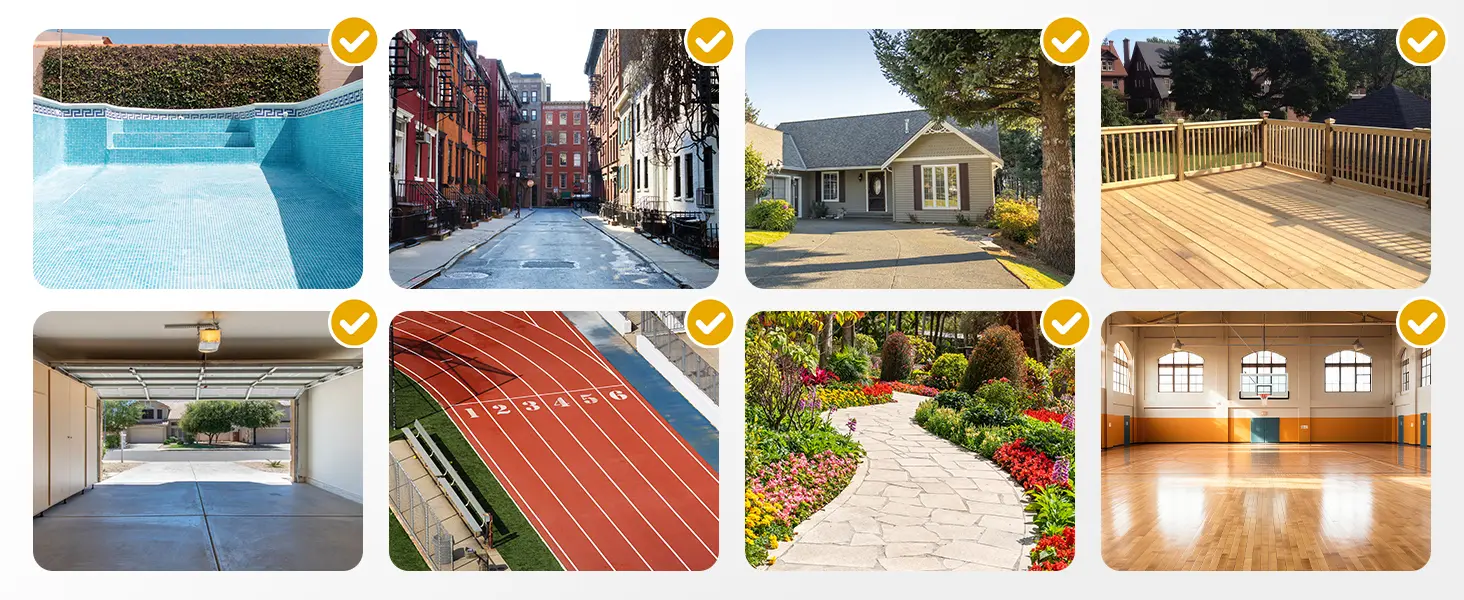 EFFICIENT CLEANING: Integrated rotary rod with dual high-pressure rotating jets clean up to 6X faster, that breaking up dirt and grime fastly without leaving marks on the surface. Compatible with 1/4 inch quick-connect capable wandn, the Surface Cleaner can be used with most gasoline pressure washers.

PROFESSIONAL AFTERSALES SERVICE: if you have any questions, please feel free to contact the after sales services. Notes: NOT FIT GARDEN HOSE OR WATER HOSE. The wand is 1/4″ thread quick connect plug , if it is not suitable for the connector of your PRESSURE WASHER GUN, please purchase the adapter coupler connection separately.