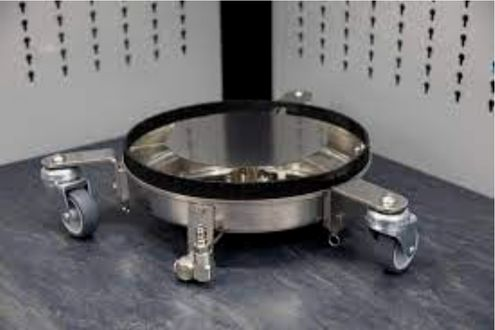 We all know very well that just like other parts of a car, the undercarriage of the car is also very important. The reason is that it is more prone to debris, road salt, and dirt. Unfortunately, the car's undercarriage also gets moisture from snow, mud, or rain. This is dangerous for your car because it might wear or rust. The bad thing is that they neglect this thing, and ultimately, it affects the performance of the car.
Car Undercarriage Cleaner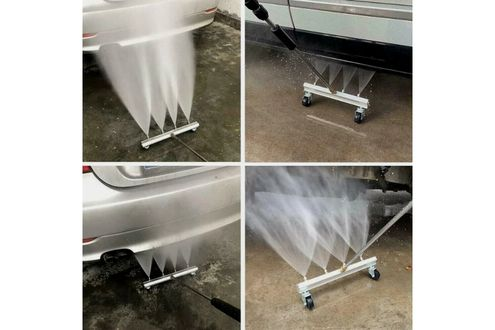 So whenever you go for a car wash, ensure that you also give your car wash undercarriage cleaning. However, on the other side, in this post, we will also give you a step-by-step guide on how to clean the undercarriage of your car.
We will also discuss in detail EVEAGE Double Cross Car Undercarriage and Power Washer Surface cleaner. It is an amazing pressure washer undercarriage cleaner that will increase the longevity of your car as well as prevent rust.
People sometimes find it difficult to clean the car undercarriage because it is an overwhelming task because here you have to go to hard-to-reach areas. If you have a car jack and other handy tools, you can easily wash it yourself. Water broom mode is also available in these types of pressure washers.
DIY Washes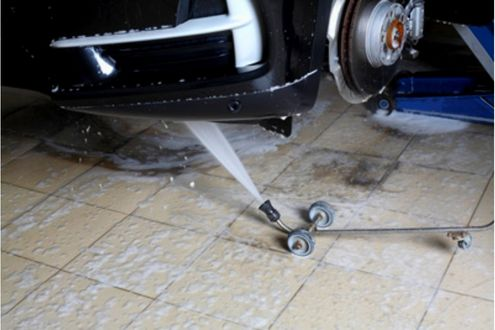 If you want to wash your car's undercarriage at home rather than at a car wash, you should invest in a good pressure washer or car undercarriage cleaner. Make sure that you also have a potential degreasing agent to enhance the process. The pressure washer can easily reach hard-to-reach areas; on the other side, the degreaser will clean the undercarriage surfaces and the oil.
Lifting your vehicle with car Undercarriage Cleaner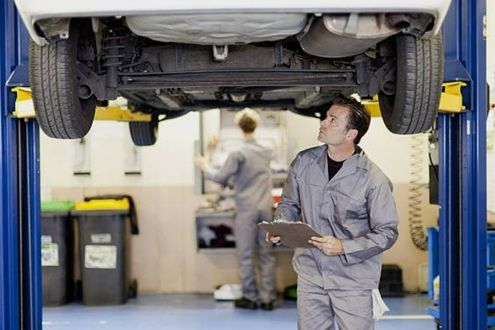 For cleaning the undercarriage, you should lift your vehicle with ramps or jacks.
Then remove the wheels for better access.
Now you have to check the few lines or breaks where there is more chance of getting corrosion. This is where your machine gets more rust in less time. So this thing should also account for your car's safe operation and enhance your car's performance.
After thoroughly cleaning the car with the pressure washer, ensure you are using the car's lubricant. It will help protect the cleaned surface of the car's undercarriage.
Many people also use rubberized undercoating protectants, but you should use them when your car is completely dry. You will be surprised to know that going for your car's undercarriage washing have great working pressure and will take just a few minutes but will benefit you in the long run.
What type of materials can you wash in the car undercarriage cleaner?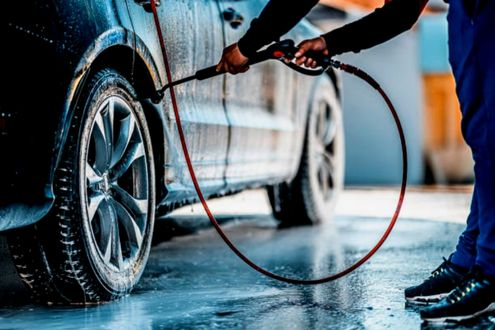 With the help of an undercarriage washer, you can clean oil, road, dirt, fuel contamination, and dust under SUVs, trailers, trucks, and commercial size vehicles.
Along with the pressure washer, attachments are also available, which are normally used for easy, quick, and even cleaning of the undercarriage surfaces.
 Is it important to wash your car's undercarriage?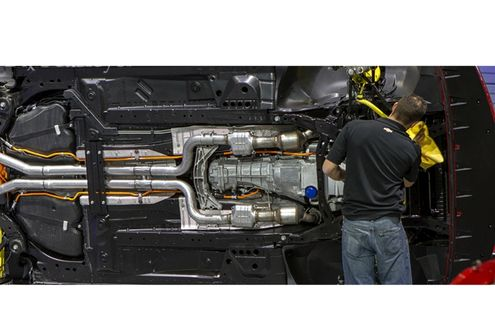 People concerned about their cars' longevity know very well about cleaning and maintaining the car's undercarriage. Cleaning the undercarriage is very important as it plays a vital role in enhancing the vehicle's performance.
You will be surprised to know that when there is an accumulation of dirt, dust, or rust on the undercarriage of your car, it will devalue your vehicle and other things are also negatively impacted.
So there are many reasons why it is important to wash your car not only from the above but also from below. It can be possible with power washer surface cleaner.
Undercarriage maintenance improves the condition of your car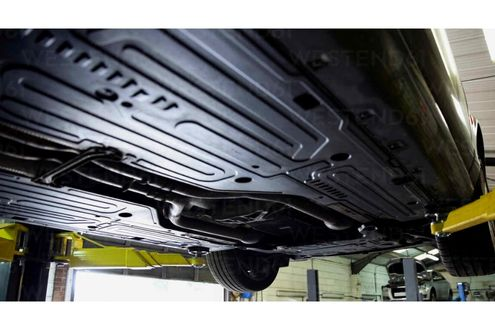 We all know that the vehicle's condition shows whether it is properly maintained or regularly cleaned. So undermaintained undercarriages have a great impact on the overall condition of the vehicle.
Normally, trucks that go off-road are more prone to get dirt, sand, rocks, and salt in the undercarriage. So if you want to improve or maintain the condition of your car, you should thoroughly wash all the key areas of your vehicle.
Safety maintenance for cars' undercarriage
According to experts, the undercarriage of your car has many components which are crucial for vehicle safety. When there is accumulation of dust or road grime, it will negatively impact the overall safety of your car.
Unfortunately, when there is more accumulation of dirt, it will block many safety components of your undercarriage. Also, when you neglect to clean the undercarriage, it will lead to major structural issues.
It can make the car unsafe to drive. Unfortunately, when we do not properly clean the undercarriage, it will lead to accidents. The best way to prevent these types of accidents is to go for high-quality and proper cleaning.
Preventing structural damage to your cars undercarriage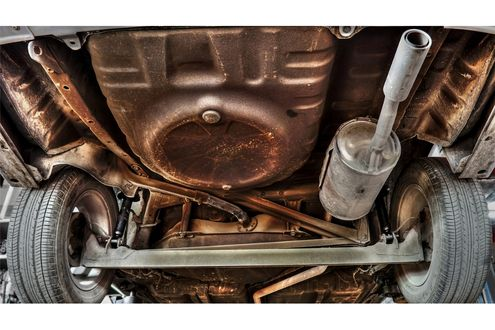 You will be surprised to know that if there is any damage to the undercarriage, it will severely impair many core driving functions. Unfortunately, there is damage to the car's critical components when light soil or rust sticks to the undercarriage. These cleaners also clean road grime very efficiently.
It will be structural damage that occurs through an unclean undercarriage and can cause thousands of dollars to repair properly. So regularly washing components of the undercarriage is essential for proper car maintenance, preventing damage from occurring.
The increasing value of the vehicle with undercarriage maintenance
We all know that cleaning the undercarriage is very important whether a car is new or old. It will result in enhancing the overall value of your car. It is an interesting thing that undercarriage cleaning will increase the value of your old car even by hundreds of dollars.
However, if you can not afford the car wash service, you can purchase car undercarriage cleaner two in one. On the other hand, if you are looking to sell your car or any vehicle, you should consider washing areas, especially the undercarriage. 
This is also practiced by many skillful car resellers, who clean the vehicle's undercarriage and sell it at a higher rate. Also, many resellers buy dirty cars from people and thoroughly wash the undercarriage of the commercial size vehicles. It will, therefore, boost the overall market value of the vehicle.
Boosting car aesthetics by cleaning the undercarriage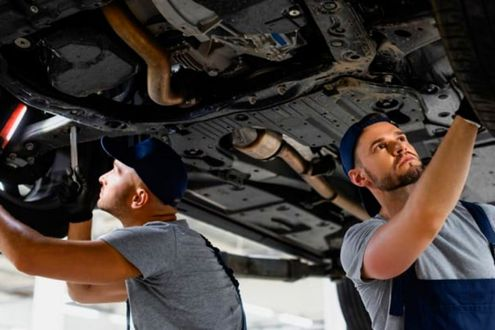 The overall look of a vehicle is hampered by dirty and rusty undercarriages. Many people do not know how noticeable a dirty and rusty undercarriage may be to onlookers. Dirt and grime on the car show that the car is not properly maintained.
We all know very well that the person who likes his car will not overlook it and regularly go for a beautiful car wash to maintain its aesthetics.
EVEAGE Doublecross Car Undercarriage and Pressure Washer Surface cleaner
https://www.eveagetool.com/shop/eveage-car-undercarriage-and-pressure-washer-surface-cleaner/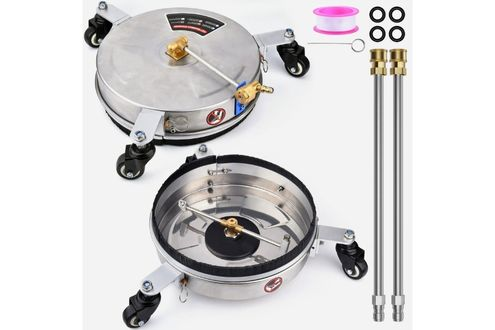 Eveage Doublecross is an efficient car undercarriage and carriage power washer surface cleaner. It is a one-unit cleaner with flip-function casters and toggle swivel joints. With the help of these joints, you can easily change the working pressure from high to medium while cleaning the undercarriage of your car. It can easily clean road grime in a very short time.
Undercarriage surface cleaner with four wheels
It is a great surface cleaner with four wheels which is helpful in enhancing the cleaning process. So with the help of these wheels, you can easily maneuver, which increases mobility around the job site. You can therefore use this device even in larger areas. So it has maximum maneuverability.
Tough bristles
Tough flexible bristles are present on this cleaner which protect the adjacent surfaces. The good thing about these bristles is that it also protects the water from splashing out while working. So you will not feel any hassle while better cleaning the sidewalk and driveways. 
Amazing compatibility
The good thing about this carriage power washer is that it is compatible with many gas-powered pressure washers having the pressure of 1500 to 4000 PSI. Normally, this type of surface cleaner is used for cleaning the concrete surfaces around your home.
A quick connection usually works with most standard electric and gas-powered pressure washers. It also has the ability to clean all flat surfaces, such as driveways, pool deck, etc. 
Double sided use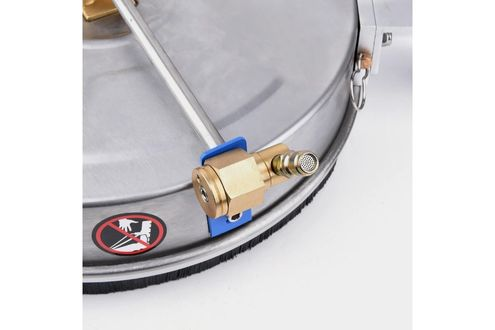 The good thing about this surface cleaner is that it is equipped with double-sided technology and is flexible. Most surprisingly, it also has rotatable tires where the front side can be used to clean the terrace or driveway.
On the other side, it is also possible to adjust the direction of the tire. You can also turn it to clean the bottom of the car. By turning the screw, you can easily rotate the tires. The reason is that the tires are flexible and have the technology for double-sided use.
Two Additional Nozzles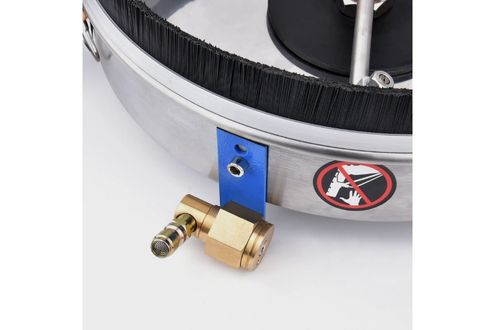 Two Additional Nozzles are also available, which you can replace with the original nozzles if they are seriously blocked. The needles are also available, which you can be used to remove loose debris or sand from the nozzles. If we talk about its price, it is quite affordable according to the nature of the work.
Sealed heavy-duty bearings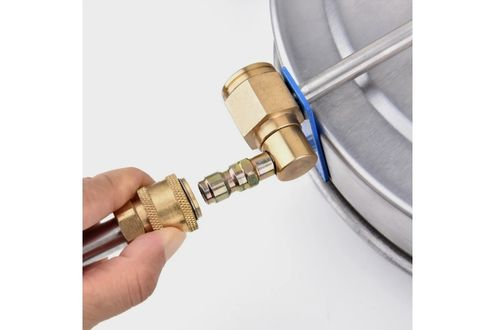 Remember that the sealed bearings are used to maintain the machine's pressure. Fully sealed heavy-duty bearings are present in this surface cleaner, with which the unit can withstand operating pressures up to 4000 PSI.
Highly efficient
It is a great car undercarriage cleaner with high efficiency and can clean up to 6 times faster than the other cleaners.
Made up of stainless Steel material
This surface cleaner is made up of high-quality stainless Steel material capable of heavy-duty jobs.
Dual high-pressure rotating jets
Most surprisingly, the machine is equipped with dual high pressure rotating jets in removing loose debris, dirt, road grime, and mold very easily. 
Ability to clean the surfaces with only water
Another amazing feature of this machine is that you can easily clean different surfaces with only water without any chemicals. So if you want to improve your pressure-washing experience, then this one is the perfect surface cleaner for you.
How to clean the car undercarriage step-by-step guide?
If you are looking for car undercarriage cleaning, this section is just for you. We all know very well that the cleanliness and maintenance of the undercarriage are very important, and therefore this guide will help you a lot if you want to clean it with your equipment. We have discussed detailing your car's interior, tires, body, and everything in this guide.
While driving on the roads, the undercarriage gets dirt, grease, and mud from the roads. The reason is that we drive on muddy roads, uneven surfaces, and dirty and rainy conditions. First of all, the cleaning of the undercarriage is necessary because it will control the damage.
You will be surprised to know that better cleaning and maintaining of the undercarriage will help in smoothening of the driving process. Otherwise, the parts of the car weaken and drain the car's life. Let's start with how to clean and detail the undercarriage of the car.
Step 1
Degreasing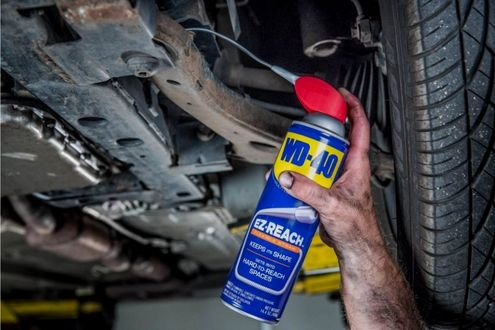 First of all, we will do the degreasing of the undercarriage of the car such as engine parts and steering rack. With the passage of time, these parts get extra oil and grease so it is necessary to spray a degreaser on these parts before washing.
Spraying a degreaser will remove the excess oil from these parts. So for deep foaming and penetrating action, manufacturers recommend WD-40 Specialist Degreaser 
 Step 2
Wash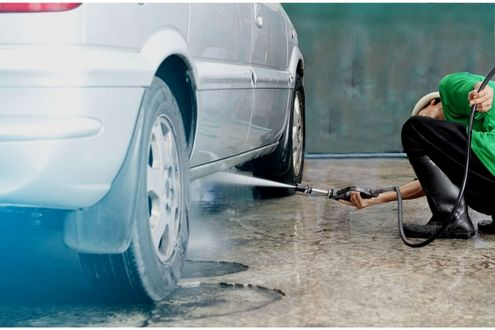 When the degreasing process is completed it is the time to spray the undercarriage with car shampoo and wash or a particular cleaner. Keep in mind to use the pressure washer to wash the bottom of the car. You can also go for Tonyin Car Care Sweeper. It can easily remove oil, dirt, and grease from the machinery.
Step 3
Removing Tar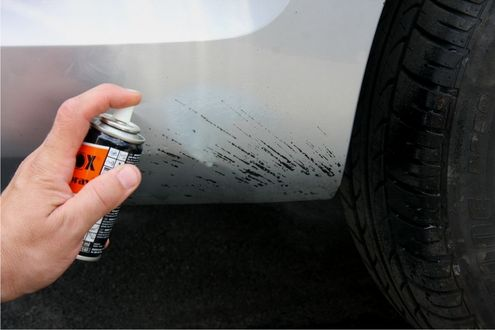 If you think grease is still left on the bottom, then you have to use the tar remover. It will help eliminate stubborn fuel contaminants, tar, and marks. Through the tar remover, you will get the flawless finish of the undercarriage.
Step 4
Blowdry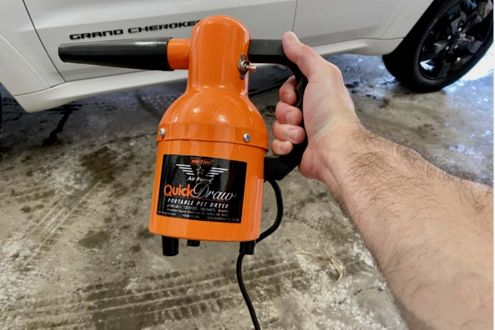 Keep in mind that to protect the undercarriage from rust, it is very important to get everything dry. So you can get the extra water from the bottom of the car by blow drying. You can also use other things such as ABS sensors, steering rack, and suspension bushes with heated air.
Step 5
Lubricating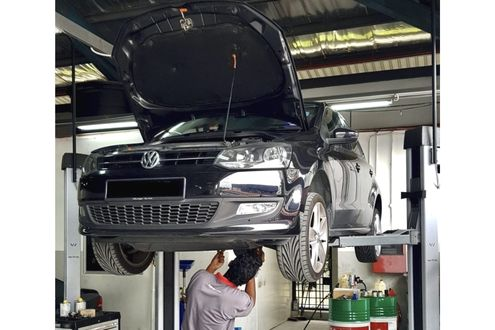 This is the final step of undercarriage cleaning in which we lubricate the rubber and bushes. You can also use different lubricants available in the market. Lubrication of the undercarriage will soften and protect the rubber parts.
Frequently Asked Questions
Is undercarriage wash good for your car?
Undercarriage wash is very important because there are some drainage holes below which light soil and dust are clogged due to the buildup left from the road. Unfortunately, people do the car wash from the above but ignore the undercarriage.
You should also give importance to this as you must keep the car clean in all the crannies and nooks. The main benefit of cleaning the bottom of the car is that it is helpful in preventing rust.
How often should you clean the undercarriage?
You should clean the undercarriage per season and even two times in a season if you regularly drive the car. You can also purchase different car care products to make the cleaning more effective. You can also take advantage of the water broom mode.
Why should we not spray when undercoating?
We should not spray the areas which might get hot such as the engine or exhaust pipe. Unfortunately, if you accidentally spray on these parts, ensure not to inhale the fumes when they get hot.
Final Thoughts
Along with washing the other areas of the car, it is also essential to clean the car undercarriage. The reason is that the undercarriage is constantly exposed to fuel contaminants such as gravel, dirt, asphalt, and road salt. So if you want to enhance the function of a few lines and brake lines, keep the bottom of the car clean. This pressure washer undercarriage cleaner comes up with maximum maneuverability. Cleaning the bottom of the car will also prevent rust and corrosion, which ensures its longevity. In this post, we have discussed in detail the surface cleaner. The price of these cleaners is affordable. A step-by-step guide for cleaning the car's undercarriage is also available, which will help you a lot in cleaning your car. I hope you like this post, as it will give you enough information about car undercarriage cleaning with surface cleaner.