Description
Eveage Car Undercarriage and Pressure Washer Surface Cleaner is a surface cleaner and undercarriage in one unit. Toggle swivel joint and flip function casters allow for easy change from high pressure underbody to high pressure surface cleaning.

[Surface Cleaner with 4 Wheels]:This power washer surface cleaner with 4 wheels that help cleaning process be very easy to maneuver, increase mobility around the job site, it can be flexibly manipulated in a large area. Tough flexible bristles protect adjacent surfaces and resist water splash out while working, make cleaning the driveway and sidewalk an easy chore.

[High Efficiency & Well Constructed ]: Our surface cleaner for pressure washer clean up to 6 X FASTER than others, this driveway pressure washer attachment features stainless steel construction on heavy duty jobs, dual high-pressure rotating jets remove tough dirt and grime with ease, simply steer this washer across the sidewalk or driveway and it erases the mildew, dirt and mold from its surface, did not use any chemicals just water, improve your pressure washing experience.

[Good Compatibility]:The pressure washer surface cleaner attachment is compatible with most gas-powered pressure washers up to 1500-4000 PSI,used for cleaning concrete surfaces around your home. The 1/4 inch quick-connect capable works with most standard gas and electric powered pressure washers, cleaning all flat surfaces, around pool deck, and driveway, and feel the fun of cleaning.

[double sided use]:Adopting double-sided technology, flexible and rotatable tires, the front side can be used to clean the ground driveway terrace, adjust the direction of the tire and turn it over to clean the bottom of the car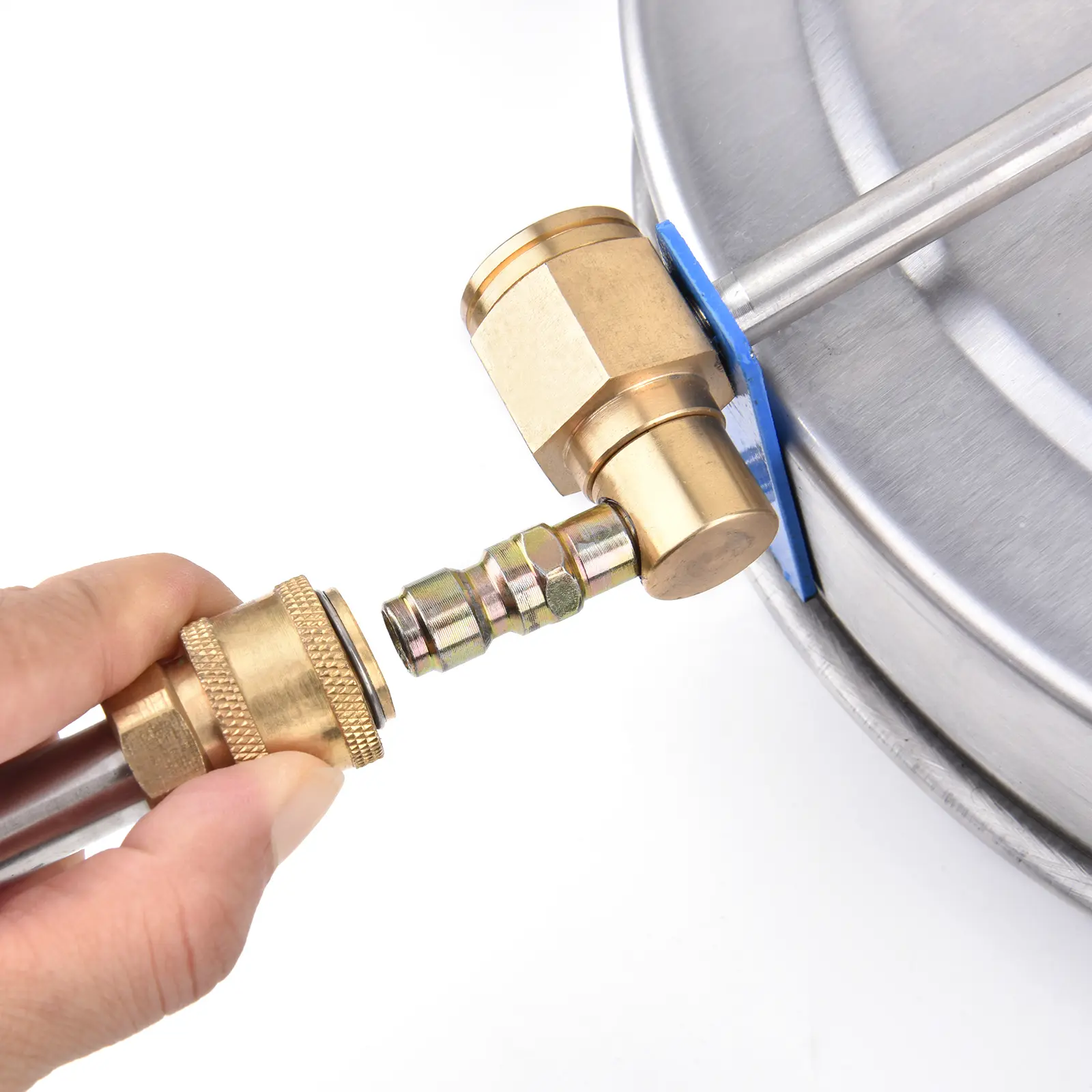 Seal Heavy-duty Bearing
Fully sealed heavy duty bearings are sufficient for the unit to withstand operating pressures up to 4000PSI."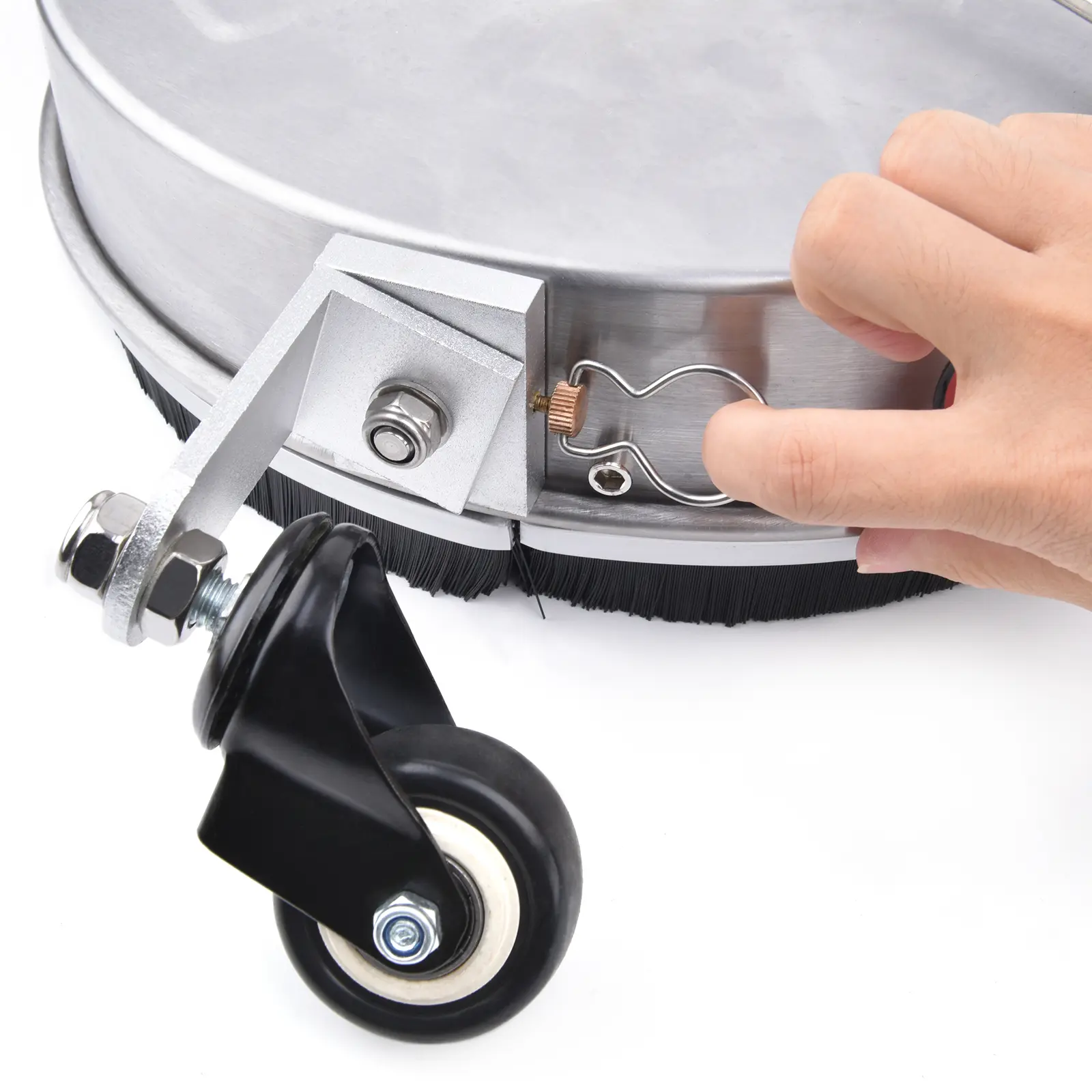 With the technology of double-sided use, the tire can be rotated flexibly by turning the screw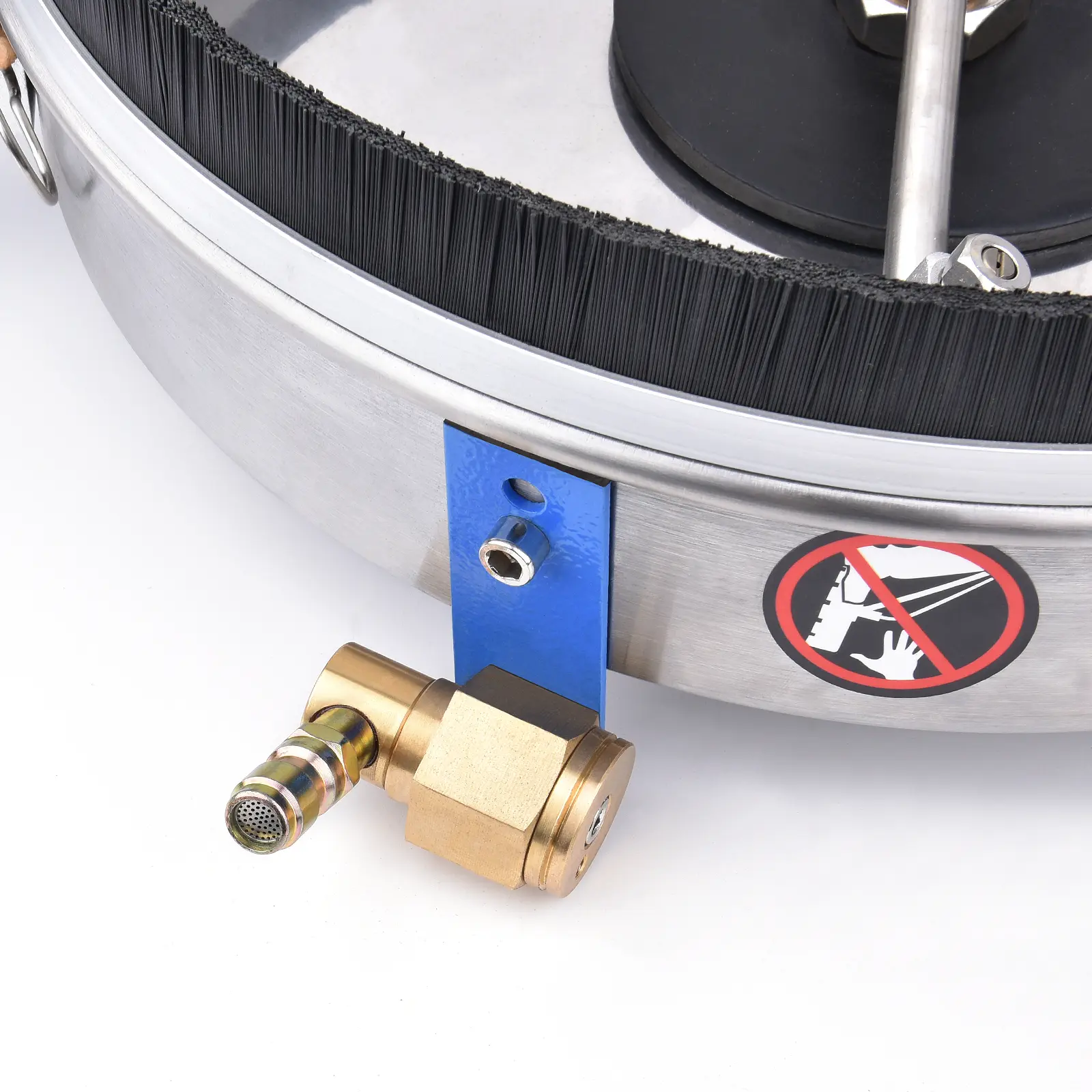 What should you do if it is blocked?
2 additional nozzles are attached for replacing the original nozzles when seriously blocked.
when the nozzles are blocked, you can use needles to remove sand or other debris in nozzles and rinse with fresh water.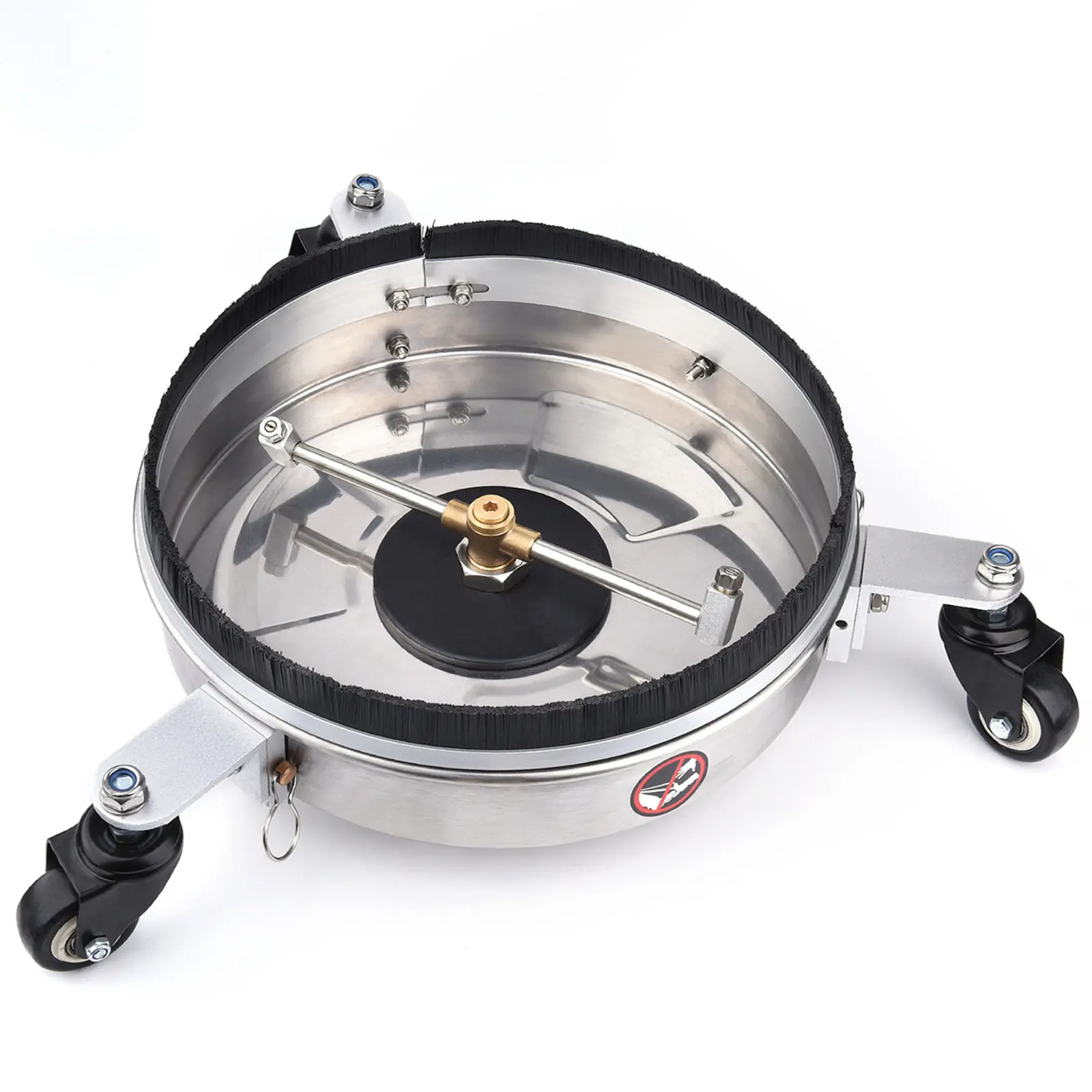 The reverse side can wash the bottom of the car and some items that need to be cleaned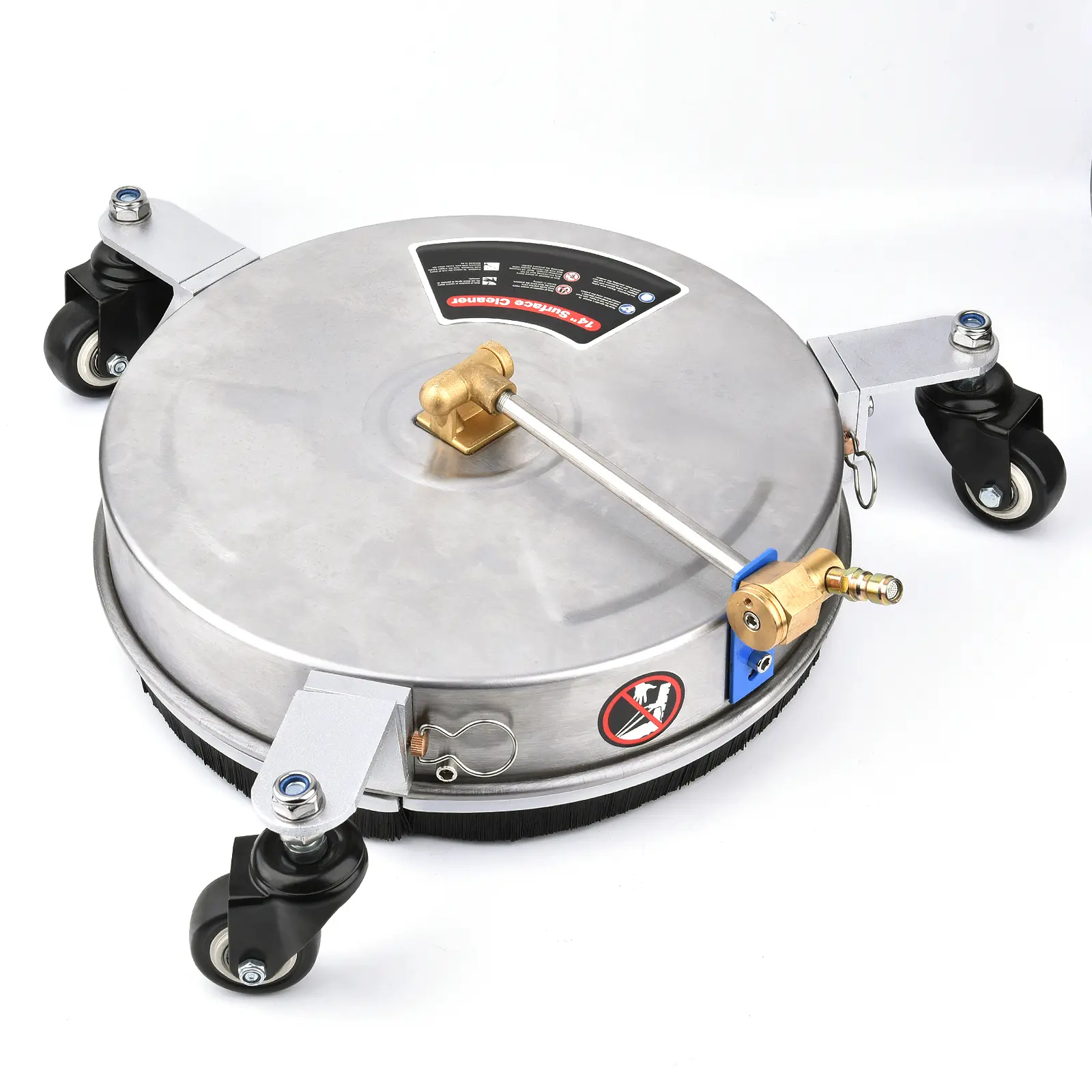 Front This is a great tool for patios, sidewalks, decks and the like, worked great on the pool deck and was fast.