Description
Lightweight And Flexible Design: This flexible garden hose starts out from 33 Feet; when the water is turned on the hose quickly expands up to 3 times in length (100 Feet) with the water pressure (60-180 Bar) and returns in minutes to its original length when draining off water. Just make sure there is enough water pressure to expand the hose.

Durable 3750d Fabric Material: Our expendable leak proof 100ft water hose ft was equipped with powerful 3750D polyester fabric, effectively preventing sudden bursts. Extra-flexible material makes your hose never kink, tangle, or twist, no need to worry about kink problems.

Solid 3/4in Brass Connectors: The 100t expandable hose comes with solid 3/4 inches brass connectors, they will not rust, leak, or crack. With the correct adapter, you can connect to the product you want to connect. If the thread size of the connected product is 3/4 inch, the hose can be connected without an additional adapter.

Easy To Use And Store: Retractable, lightweight, highly portable, flexible hose, simple way to save your storage space. Just drain water from the hose when not in use, store it out of the direct sun. Plus, you also have a water hose hanger, This is designed to hold the water pipe.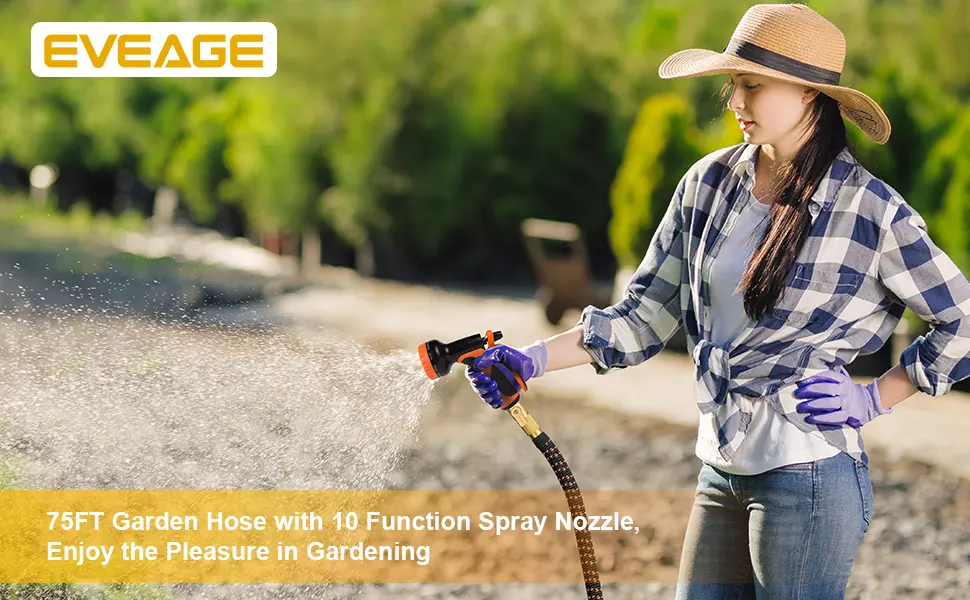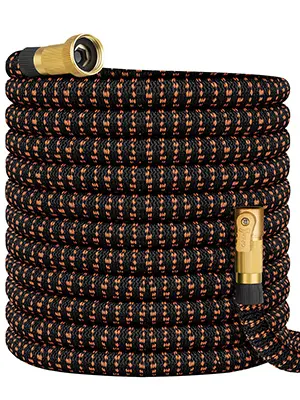 Garden Hose-A Necessary Gardening Tool That People Usually Chosen
Lightweight, Durable, Flexible and Tangle-Free
EVEAGE expandable hose expands three times in length when in use and its weight is only one-fifth of the traditional garden hose. the solid connectors and the nylon 3750D polyester fabric nozzle is durable can use for years. Lightweight, flexible, long enough to make it easy and convenient for maneuvering around the garden. Perfect for all of your outdoor watering needs, including house, car, floor, yard washing, garden watering, even pet cleaning.
Expands 3 times its length when water pressure is on

Contracts to its original length when pressure is off

Self drains itself when not in use

No tangles, twists, or kinks

Easy to store in very small places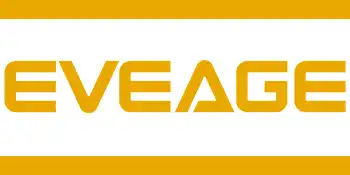 Color: Black-Orange

Fabric Material: 3750D polyester fabric

Tube Material: Durable 3-layer latex core

Connector Material: 3/4 Inches brass connector

Length: 100FT(After the water is completely inside the hose)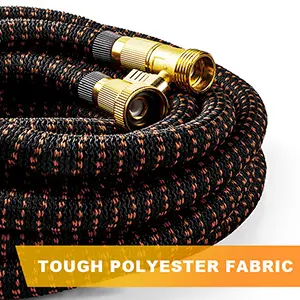 Solid Brass Fittings
Brass connector will not break, crack, leak or corrode. Rugged 3/4-inch brass fittings, 3 layer leak proof connector and thickened rubber can effectively prevent cracking and corrosion. The garden hose's standard 3/4in brass connector match any US standard faucet.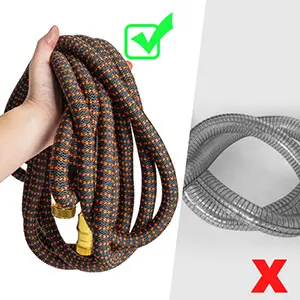 Lightweight and Flexible
This extendable and retractable hose is so lightweight that you can easily hold it for garden cleaning. It meets all of your watering needs: watering plants and trees, cleaning gardens and pools, showering your dog, and washing your car.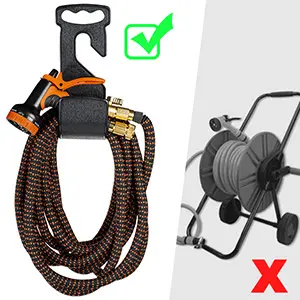 No Kink and Twist
This design expandable garden hose will never tangle, twist, or kink. It is very easy to handle and store compared to traditional water pipes. Note: When the water pipe shrinks, it may cause the faucet to shrink irregularly, keeping people(especially children) away when the hose is constricted to avoid injuries.