Description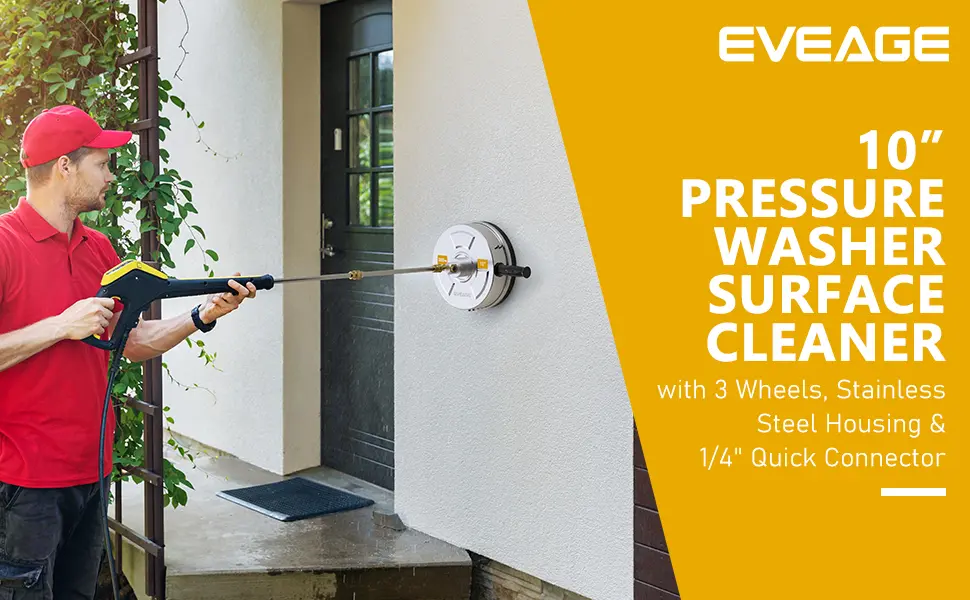 EVEAGE surface cleaner for pressure washer caters to a cleaning area of 10 inch and is compatible with pressure washers up to 1600-3000 PSI. It is best suited for cleaning walls, fences, stairs, doors, pool walls, etc. It removes stubborn stains with a flow rate of 1.8-3.7 GPM.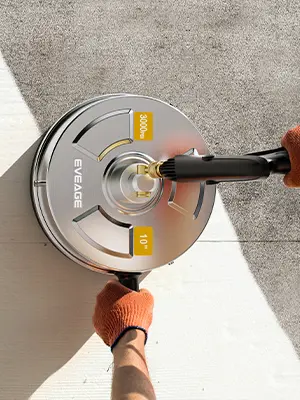 EVEAGE Power Washer Surface Cleaner
The Surface Cleaner can be used with most gasoline pressure washers with up to 3000 PSI, min pressure 1600PSI, the unit is used for cleaning walls, fences, stairs, doors, pool walls, etc.
Package Includes:
– 1 x Power Washer Surface Cleaner
– 2 x 13" Pressure Washer Extension Wand(1/4-in quick connect fitting attached to standard spray guns and wands)
– 2 x Replaceable Nozzles
– 4 x O-Rings
– 2 x Teflon Tape
– 1 x Needles to Avoid Nozzle Clogging.
– 1 x wrench
– 1 x Manual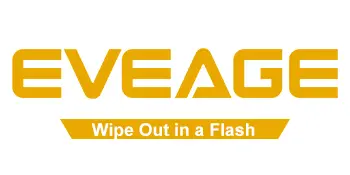 EVEAGE — Our brand slogan is: ''Wipe out in a flash''
EVEAGE Power Washer Accessories aims to help you save more time and efforts from your cleaning job!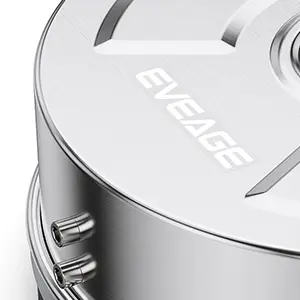 10″ Compact and lightweight, stainless steel construction provides excellent impact strength.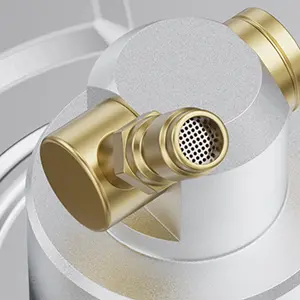 With a strainer to filter impurities in the water to prevent clogging of the machine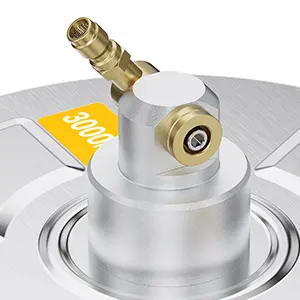 The heavy-duty bearings can support pressures up to 4000 PSI.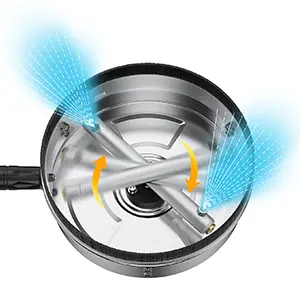 Two high-pressure rotating jets are designed for quick&streak-free cleaning enabling easier cleaning job.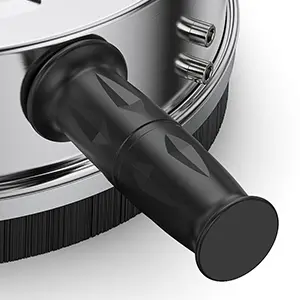 Ergonomically designed handles for greater convenience and less effort when cleaning walls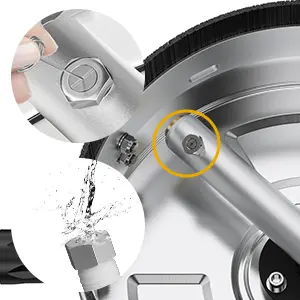 What should you do if it is blocked?
Two extra additional nozzles are included for replacing the original nozzles when seriously blocked.
When the nozzles are blocked, you can use the pins to remove some possible sand or other debris from nozzles and rinse it with fresh water.