Description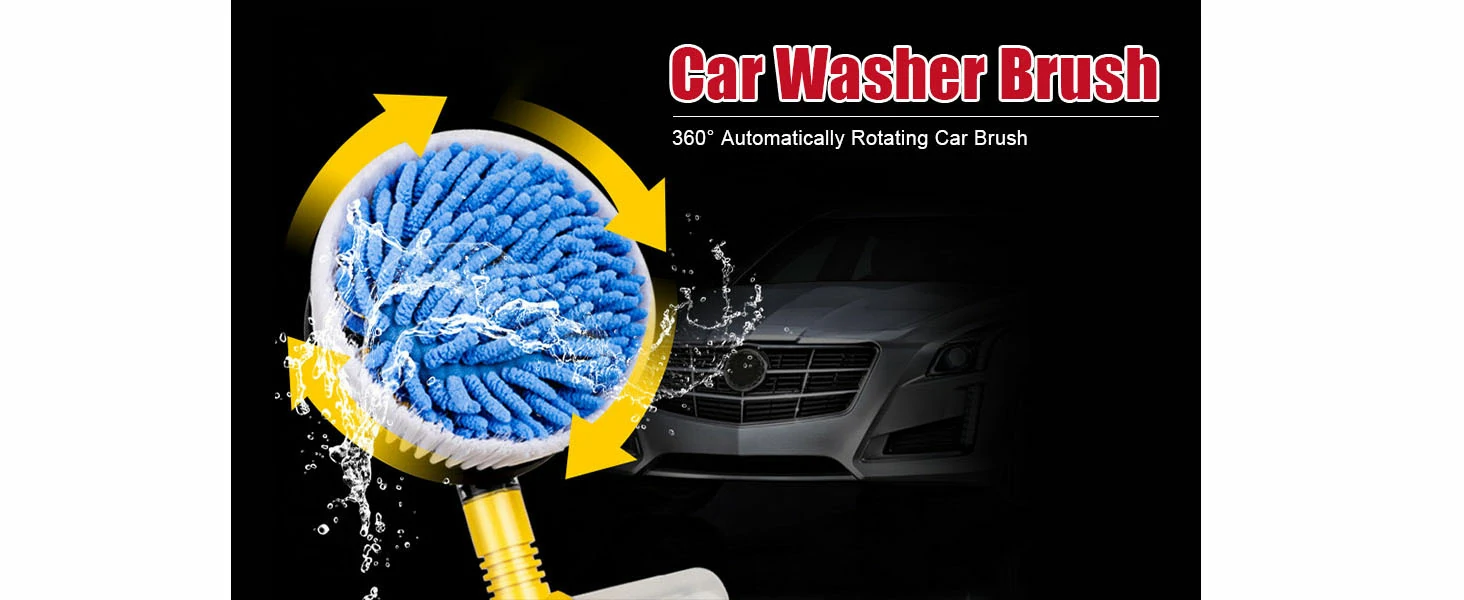 The High Pressure Rotating Car Wash Brush is a spinning microfiber sponge type device that spins and delivers soap to your car and you can see the gears spin in the back under water pressure, a really cool design.

【360° Rotating Brush Head】The brush head with built-in gear automatically rotates 360 degrees under the pressure of the water, just push the brush gently through all the areas you want to wash very energy efficient!
【Adjustable foam red valve】Adjustable knob to switch from foam mode to water mode to control foam concentration.
【Switch Control】The handle base includes an on/off button to control the product's water volume switch valve
【Cleaning Nozzle】The brush head and foam bottle can be removed and the water pressure will increase. You can use it as a spray gun to water plants, bathe pets, wash cars, fences, roofs and more.