Description
【Heavy Duty】EVEAGE pressure washer jumper hoses are available in various lengths to accommodate all cleaning scenarios. This hose has a wrapped black rubber jacket specifically manufactured for short runs of high pressure. Rated 4000 PSI working pressure, withstands pressures up to 4500 PSI.
【Durable】Pressure Washer Connector Hose features a durable, one layer wire steel braid design with a seamless inner tube for high pressure applications. Designed for long life, high pressures and increased tolerance to handle abuse.
【No Leaks】Come with USA standard pipe thread, 3/8" Male NPT fittings installed at both ends. One side is fixed (immobile) and the other is swiveling so that you can install in tight, fixed locations.
【Universal】This pressure washer whip hose works temperature up to 250°F, can be used to connect a high-pressure hose reel to hot water or cold water pressure washer.
【Application】Pressure Washer Jumper/Connector Hose can be used as a bypass hose from unloader to pump, connector/whip hose from pump to heater coil, heater coil to the outlet, and for connecting pressure washer to a hose reel. Also is an ideal connector hose for carwash self-service bays and pump rooms.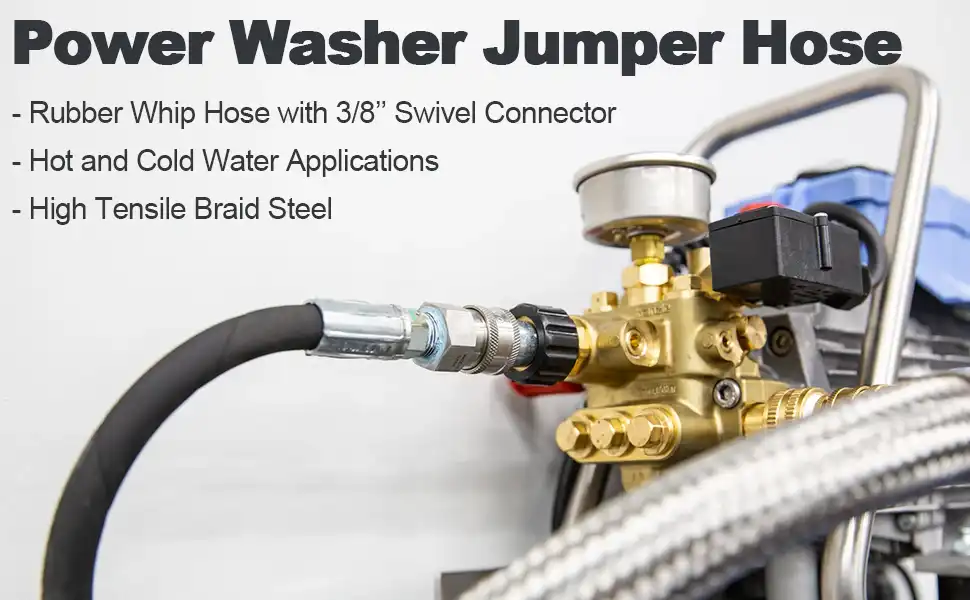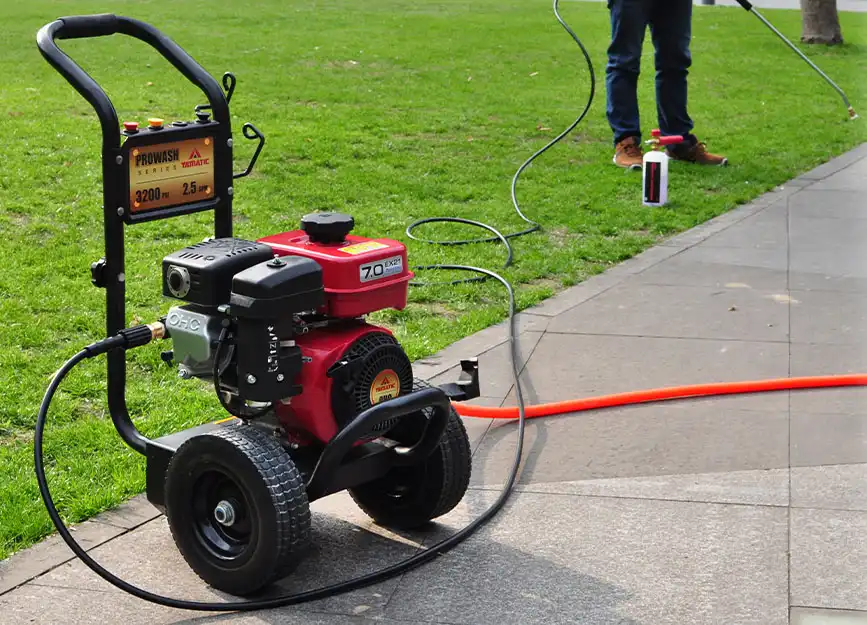 Eveage Cold/Hot Water Pressure Washer Jumper Hose Industry Grade
Designed for a high-performance commercial and industrial hose reel connection and unloader, fit most rated 4500 PSI working pressure.
High pressure hose connectors, also called jumper hoses, are typically used to connect a high pressure hose reel to a pressure washer, or for routing high pressure water from the pressure regulating unloader valve to the heating coil. They are also useful for connecting equipment used at self-service car wash facilities.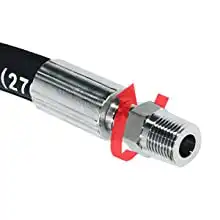 Swivel Male Connector
360° Swivel Function Connector prevent the hose from getting twisted and tangled as you move around and change positions.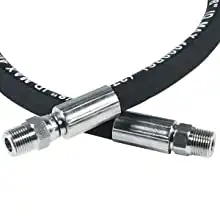 3/8″ NPT Solid Connector
Jumper whip Hose has 3/8" NPT solid male end and 3/8" NPT swivel male end, fit most pressure washer hose reel, secure fit ensures no leaks.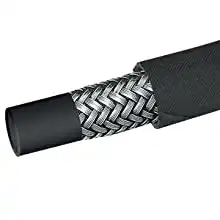 High Tensile Steel Wire Braided
Thick and density TENSILE STEEL-WIRE braided whip hose that is designed for long life, high pressures and increased tolerance to handle abuse.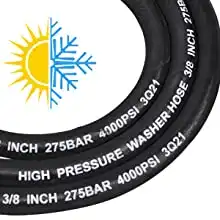 COLD and HOT Water Compatiale
Suitable for cold and hot water commercial pressure cleaning applications, Work Temperature 35°F to 212°F(0°C to 100°C ).
| | |
| --- | --- |
| Hose Inner Diameter | 3/8″ ID |
| Length | 5 FT |
| Recommended PSI Range | 4,000 PSI |
| Maximum Operating Pressure | Up to 4,500 PSI |
| | |
| --- | --- |
| Ends | 3/8″ NPT (1 solid & 1 swivel) |
| Hose Material | Rubber cover & Wire steel braid |
| Operating Temperature Range | 35°F~212°F / 0°C~ 100°C |
| Weight | 1.66 lbs |
Product information
| | |
| --- | --- |
| Package Dimensions | 10.39 x 9.96 x 2.4 inches |
| Item Weight | 1.63 pounds |