Description
【Up to 2x Batteries】: Tired of the time-consuming of leaf raking and the back pain? Tired of the limitation of the cord, or the noise from the bulky blowers? Consider getting the Eveage cordless leaf blower with two batteries for tackling your lightweight jobs.
【Faster Charging and No Hassles】:  Sometimes customers got annoyed by waiting too long to charge the battery. But with the Eveage leaf blower, you will get the convenience of 1-hour fast charging. The leaf blower cordless set comes with a fast charger and two 2.0ah 21v batteries which keeps 40-min work for the low-speed mode and 30-min working for the high-speed mode.
【Advanced Motor with Turbo Tech】: Eveage electric leaf blower uses advanced turbo technology, which effectively boosts the maximum air speed to 150MPH. Although the turbo mode uses a lot of power (which drains the battery faster), it is quite useful for loosening up those stubborn patches of debris that get stuck and otherwise refuse to budge. Our Eveage blower is absolutely a lightweight and cordless leaf blower that brings a better user experience than others'.
【Lightweight and Portable】 : Lightweight design makes it perfect for one-handed operation for easy maneuverability. Weighs only 3.38 lbs and features an ergonomic body that naturally moulds to the direction of blowing, you will experience 30% less user fatigue during operation. The upgraded rubber grip of the leaf blower is not only non-slip when used, but also provides you with just enough support to make your work easier.
【Battery Maintenance】 : Product Safety is Top 1 to consider, we've implemented overheat protection in our batteries to ensure consumer safety. To prolong battery life, please wait 5-10 minutes after discharge before charging, and fully charge the battery before storing it for 3+ months. The LED indicator shows red while charging and green when fully charged.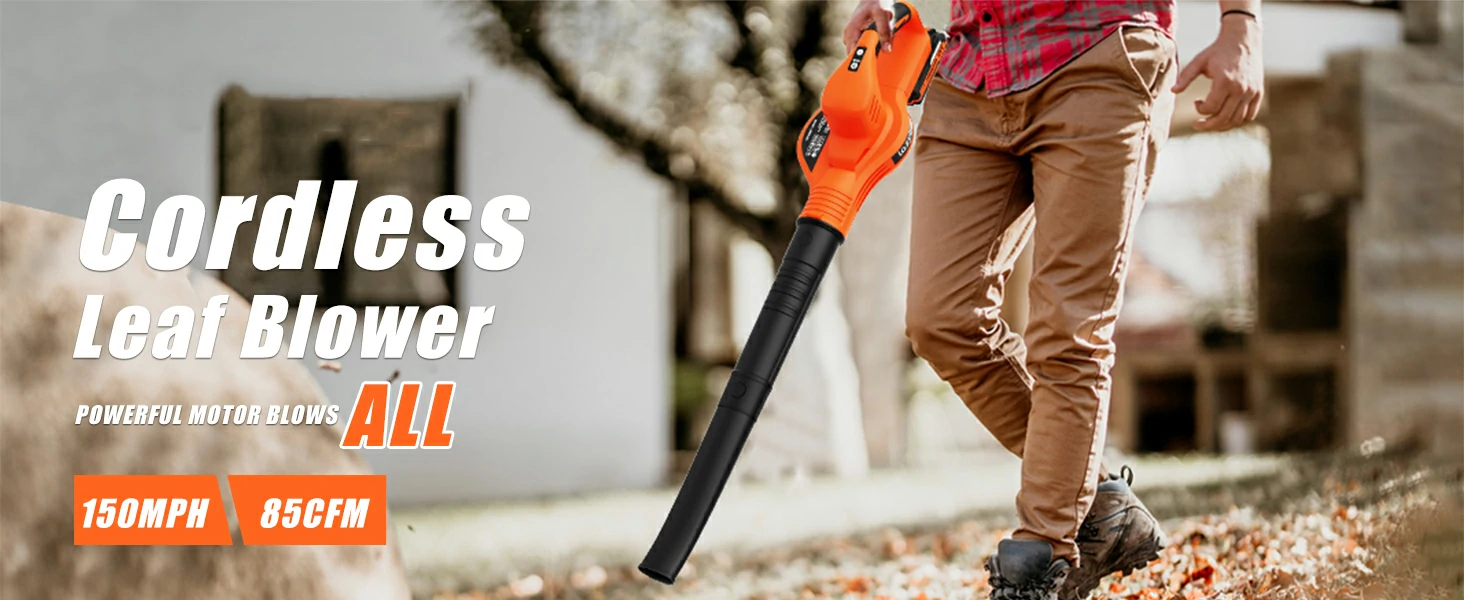 POWERFUL 150MPH LEAF BLOWER CORDLESS WITH 2 BATTERIES AND CHARGER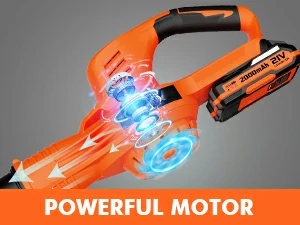 Powerful Motor & Turbo Tech
Upgraded to improving efficiency and getting daily garden work done. It has a longer service life and lower energy consumption, which saves your time.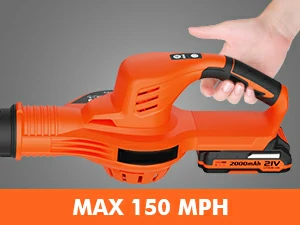 MAX 150 MPH
The Eveage leaf blower cordless with battery and charger effectively boosts the maximum air output speed to 150MPH.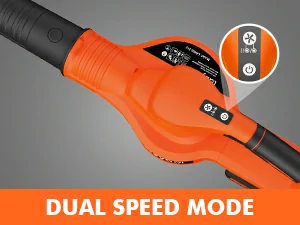 Dual Speed Mode
Our cordless leaf blower adopt dual-speed mode, making the operation interface simple and convenient. You can switch between high and low-speed modes.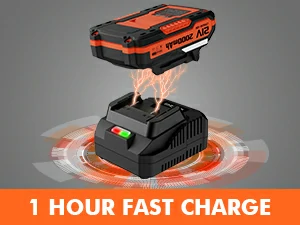 Super Fast Charging in 60 mins
This electric leaf blower uses TECH-A 2.0Ah lithium battery, which has a long term service life. It also comes with a 1-hour fast charger.