Description
【9 Multi-purpose Brush Heads】: The electric spin scrubber kit includes 9 replaceable brush heads and extension arms, which can satisfy all cleaning areas in the living room, kitchen and bathroom. such as bathroom bathtub, kitchen, grill, stove tops, heavily oiled wall, slot, sink, floor, grout, bathtub, toilet, car, car wheel, floor, tumblers, windows, dishes, and more.etc. Any corner can be clean as new with our powerful spin scrubber.
【Ideal Housework Assistant】:  Electric spin scrubber is an ideal gift for your loved ones and friends. It is lightweight, convenient and powerful, which can change your cleaning way. it frees housewives from the cumbersome housework, making housework a fun, even people with knee and back pain or arthritis can easily complete cleaning tasks. improving the quality of life and enjoying a comfortable family environment.
【Powerful Battery, and Three Adjustable Speeds】 : The electric spin scrubber Powered by built-in rechargeable 3.65V, 2500mAh battery scrubbers . Three adjustable speeds the 360 degree high-torque spinning power up to (440/380/280RPM) Cleaning brush continuously works about 120 mins after only 2.5 hours fast charging. meets your need of long working duration to clean and wipe the dirt thoroughly without interruption . Check battery status and rotation speed at any time on the smart LED display.
【IPX7 Waterproof & LED Digital Display】: Our electric spin scrubber adopts tight protection design, waterproof grade reaches IPX7. It can be used in a humid environment. Voice Broadcast and LED digital display of battery usage. Power level and speed can be checked at any time.You can easily clean shower bathrooms, bathtubs, stone tile floors, grout, and grooves. Cordless design allows you to get rid of rope restrictions, further improving cleaning speed and achieving efficient deep cleaning.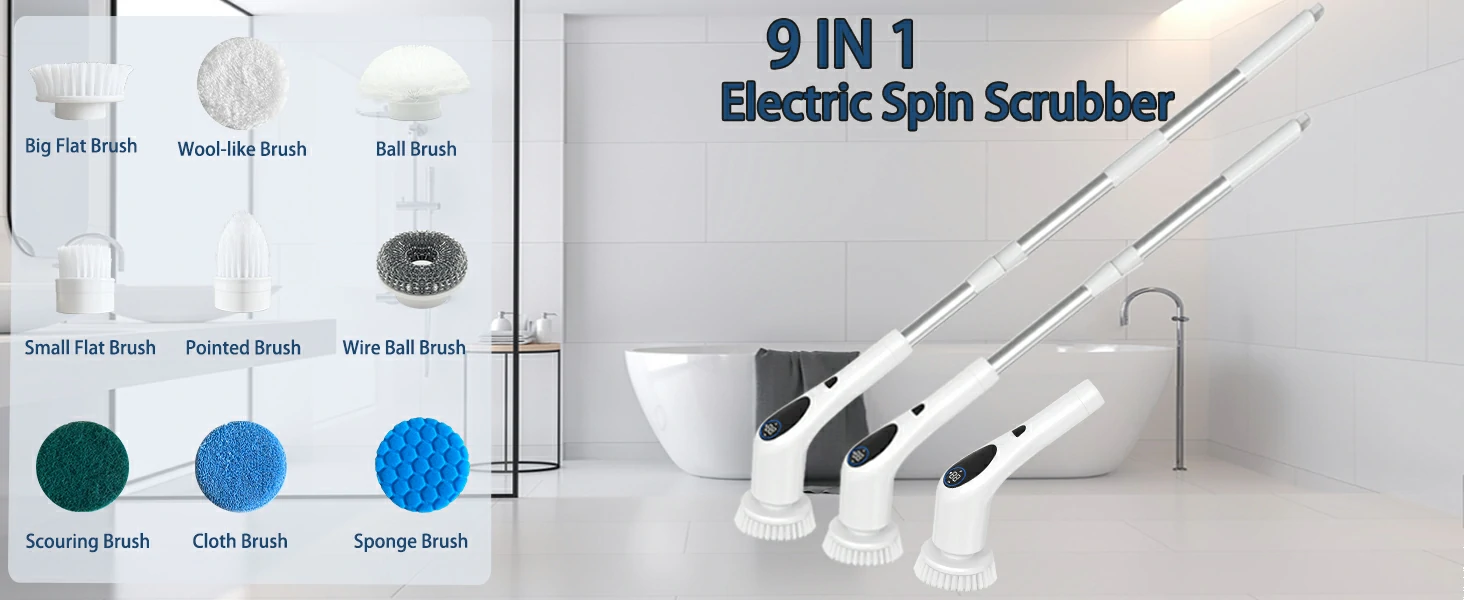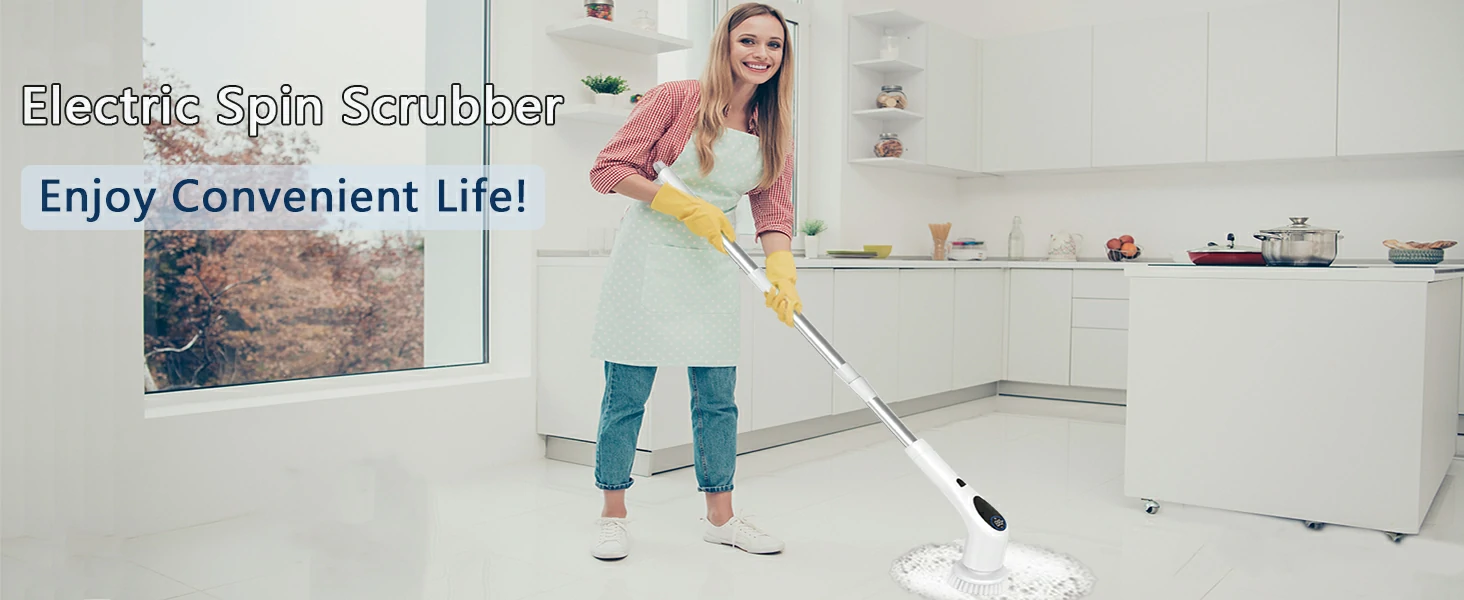 3 In 1 Electric Spin Scrubber with Hand-held and Extendable Features