Description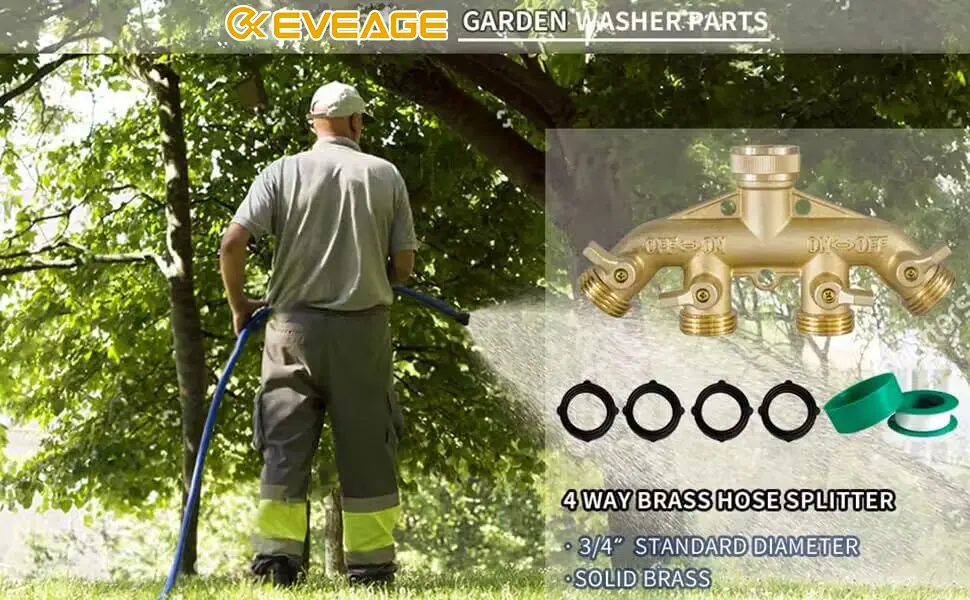 Solid Brass: 100% solid brass make the 4 way splitter durable, heavy duty brass hose connecter support up to 0.8 MPa water pressure

Durable: 100% solidbrass valves makes Hourleey 4 way splitter more durable than plastic valves, no leaking, standard 3/4 In. connection, fit most all standard hoses.

Dividually controlled: All the hose connector can be turned on and off individually, you can use one or others according to your need, greatly enhance the user convenience with freely switch.

Package include: 4-way solid brass splitter, 4 installed washers with extra 4 more washers, and 1 pack PTFE tape.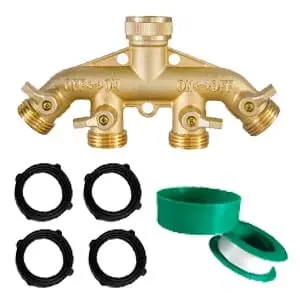 Package Include
1 x 4-way hose splitter
1 x PTFE tape
4 x 3/4″ hose rubber washers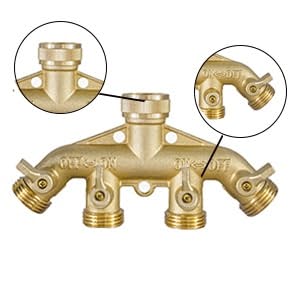 All brass
All brass include valve make this splitter durable. Improved joint makes it stronger and hard to break. Applicable maximum pressure: 0.8 MPa.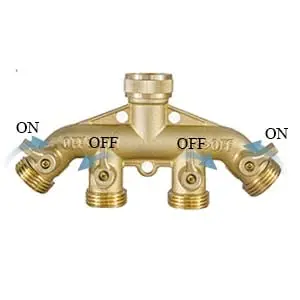 Easy to turn on / turn off
The handle of this dispenser can be easily and comfortably opened and closed without breaking and leaking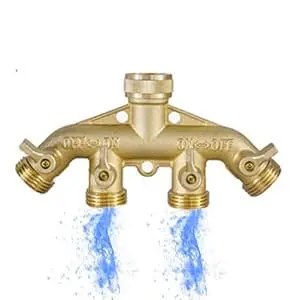 Converts one spigot into four
This splitter has a 4-way valve make your job easier, it can solve the problem of running 2-4 hoses from the same spigot, and you can easily close 1-3 hoses and keep the other hoses work.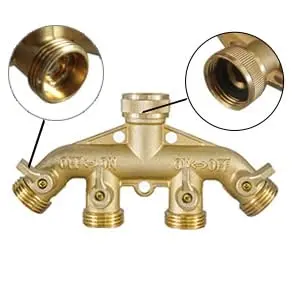 Fits all 3/4 inch hose and faucet
Hourleey hose splitter can fit all 3/4 inch hose and faucet well.