Description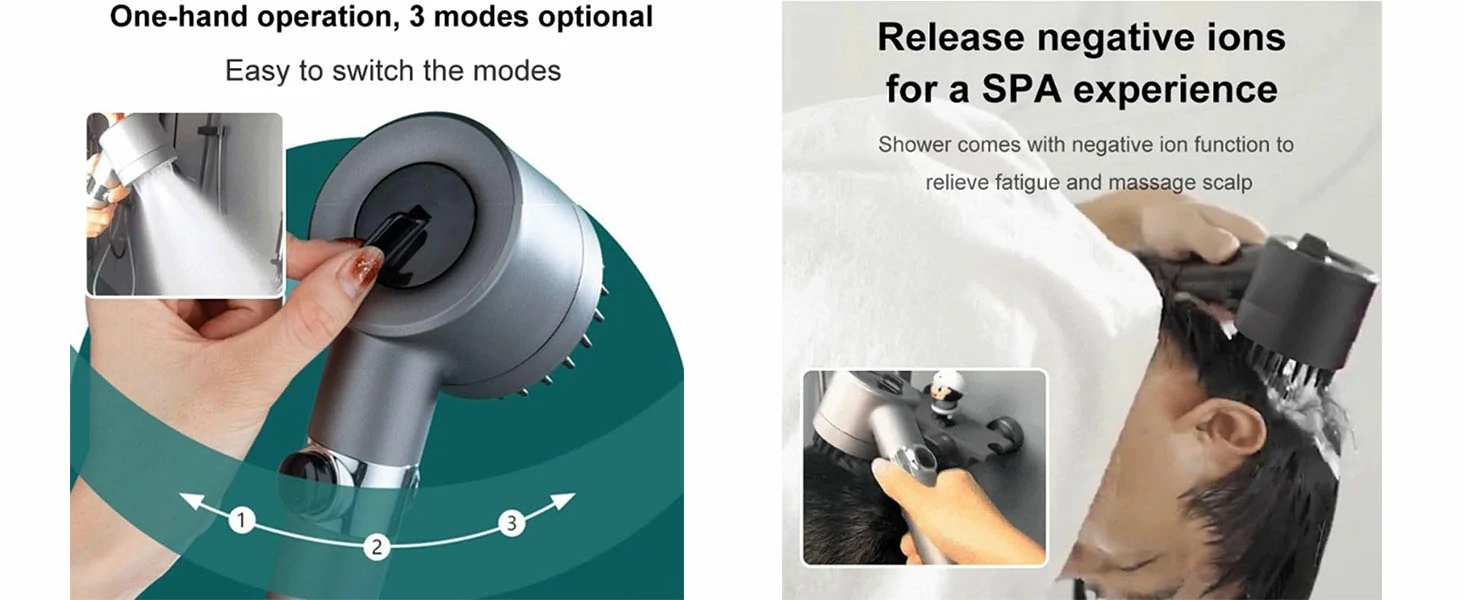 【3 spray modes and massage function】 Enjoy a spa-grade shower experience with our massaging hand shower, it has 3 spray modes and scalp massage function, the massage function helps relieve stress and tension from your scalp and body, making your bath time rejuvenating.
【High quality material, durable and stylish】 Upgrade your bathroom with our state-of-the-art hand shower head designed in eco-friendly chrome-plated, durable ABS material. The appearance is treated with multi-layer baking paint, which is corrosion-resistant, rust-proof and fashionable. Our shower heads will enhance the look of your bathroom and provide long-lasting use.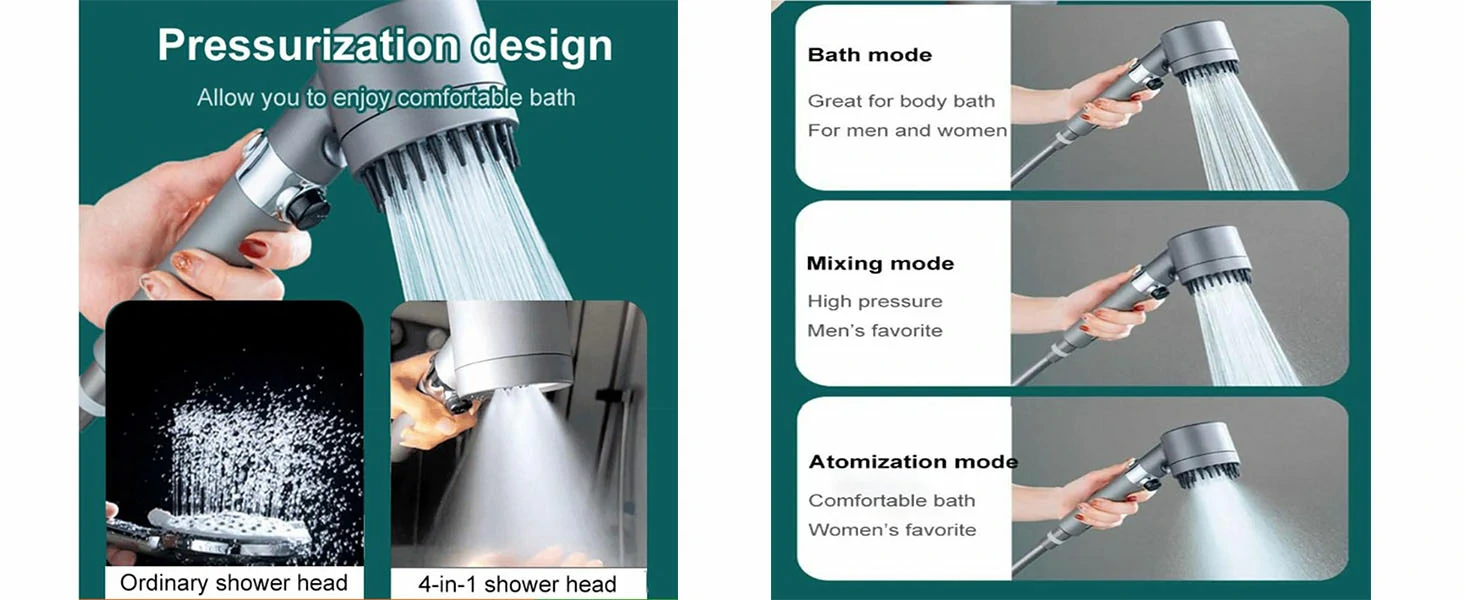 【Save water and enjoy powerful pressure】 Our shower head is designed with unique internal space structure and pressurized technology, which can quickly remove soap scum and hair in seconds, bringing a refreshing shower experience, gentle and powerful water flow to rejuvenate your body and mind.
【Filter design, clean and safe water】 Our hand shower contains a premium PP filter that effectively reduces impurities in the water, and the filter shower wand helps make your skin and hair smoother and healthier, leaving you feeling refreshed and revitalized.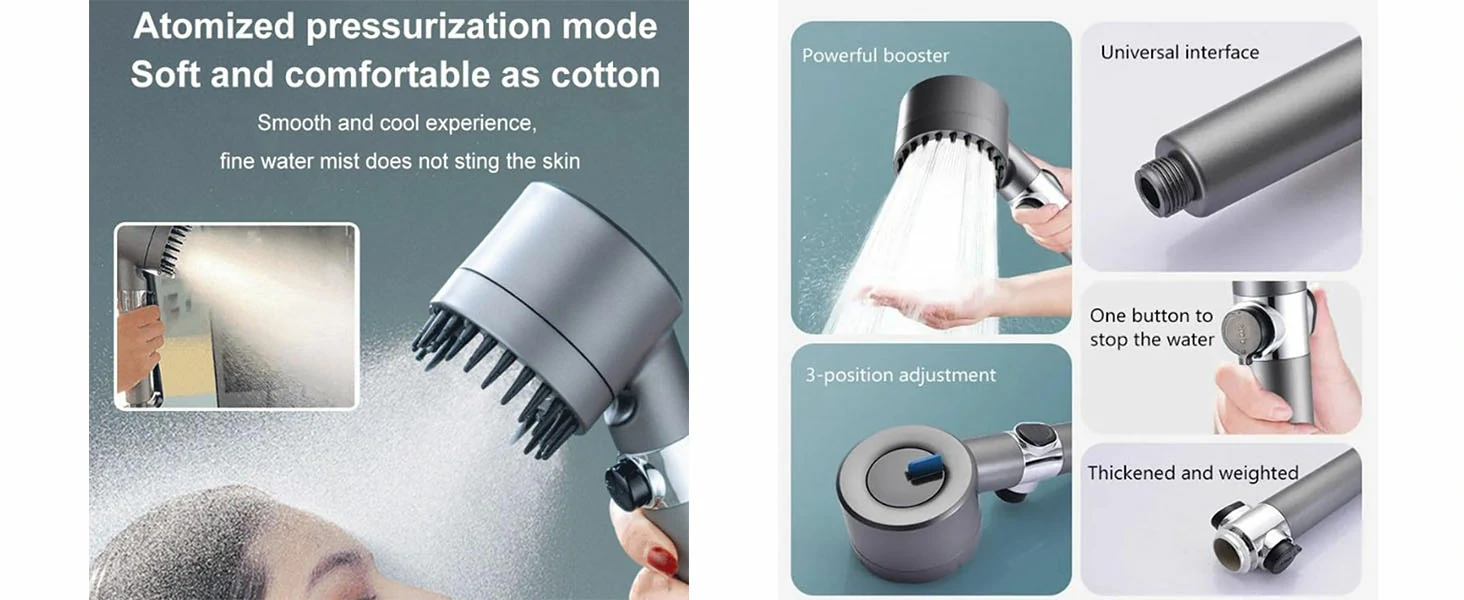 【Easy installation for everyone】 Our shower head is designed for easy installation, and it fits most hoses and brackets or shower attachment arms, making it a versatile addition to any bathroom. Treat your family to a massage and spa experience at home and keep your bathroom clean and tidy.