Description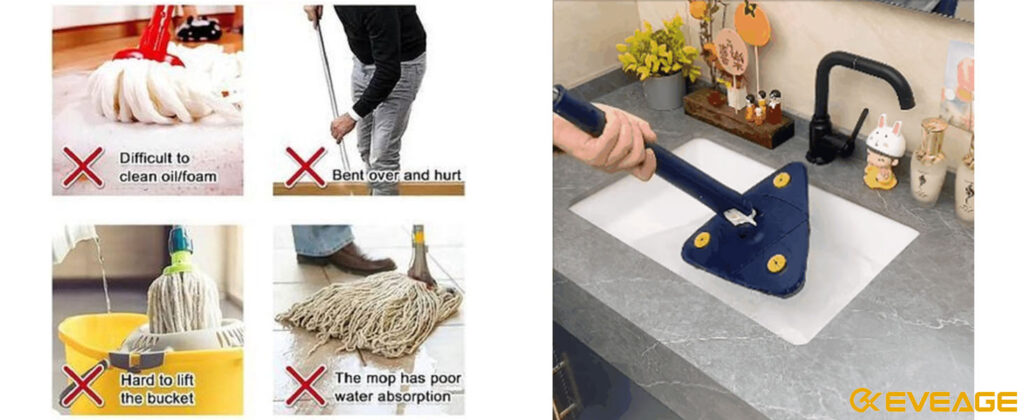 【Makes Cleaning Easie】Makes Cleaning Easier: The cleaning tray adopts the latest type of triangular design, the 360° rotating mop head allows you to leave no dust in the dead corner, easily solving your stubborn dust in the corner of the wall, ceiling, and windows.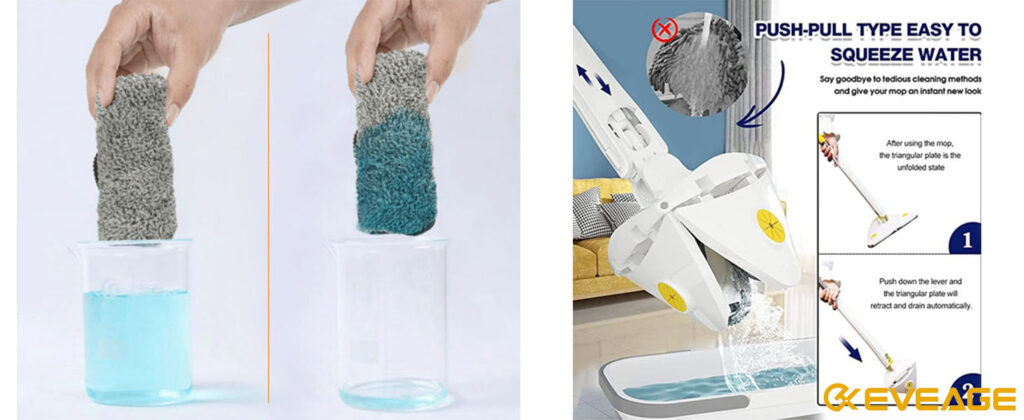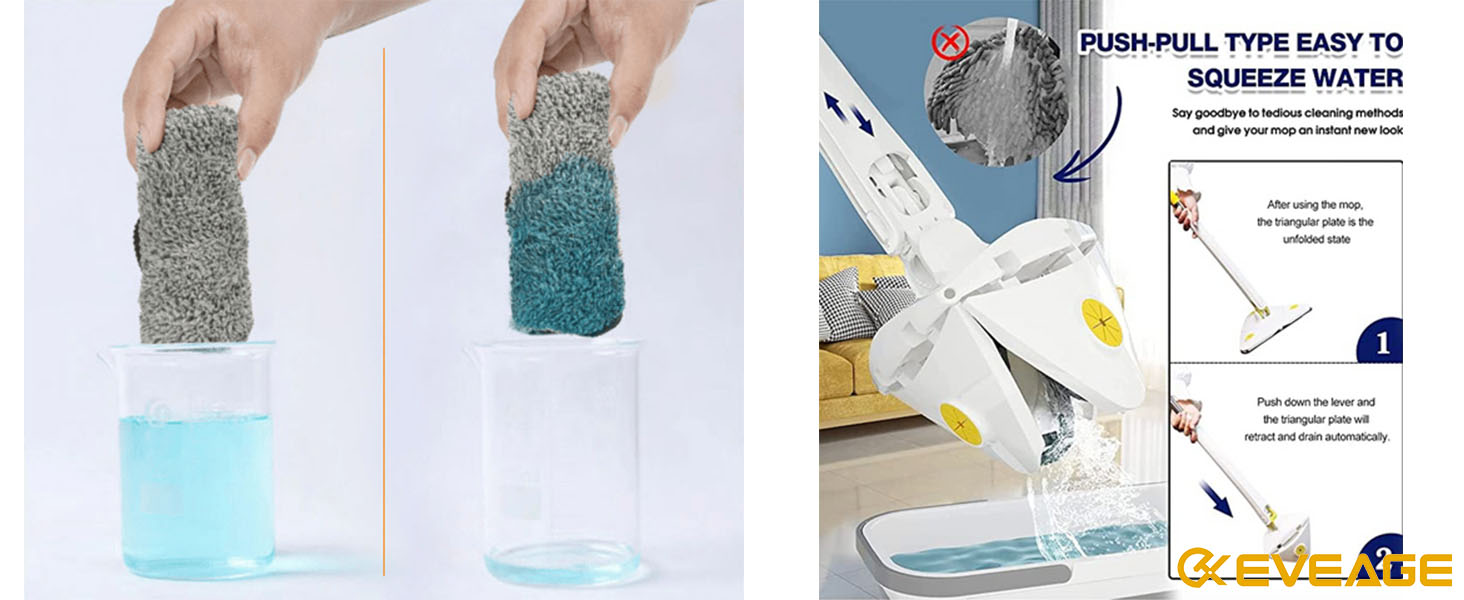 【Super Convenient】: Extra-long easily cleans hard-to-reach areas in the home and office and helps you eliminate dust in a simpler way.
【Premium Material】: The mop is equipped with thick and ultra-absorbent microfiber mop cloths, which can quickly absorb water within 5 seconds and has superb gripping ability, firmly locking in the dust.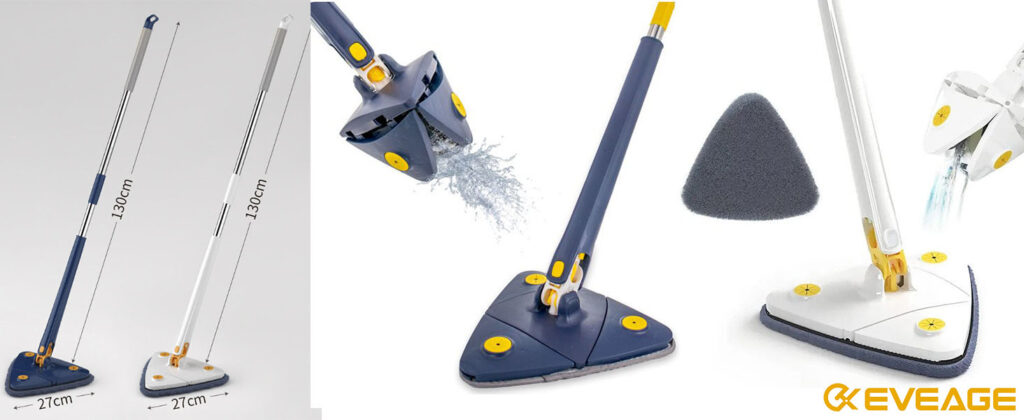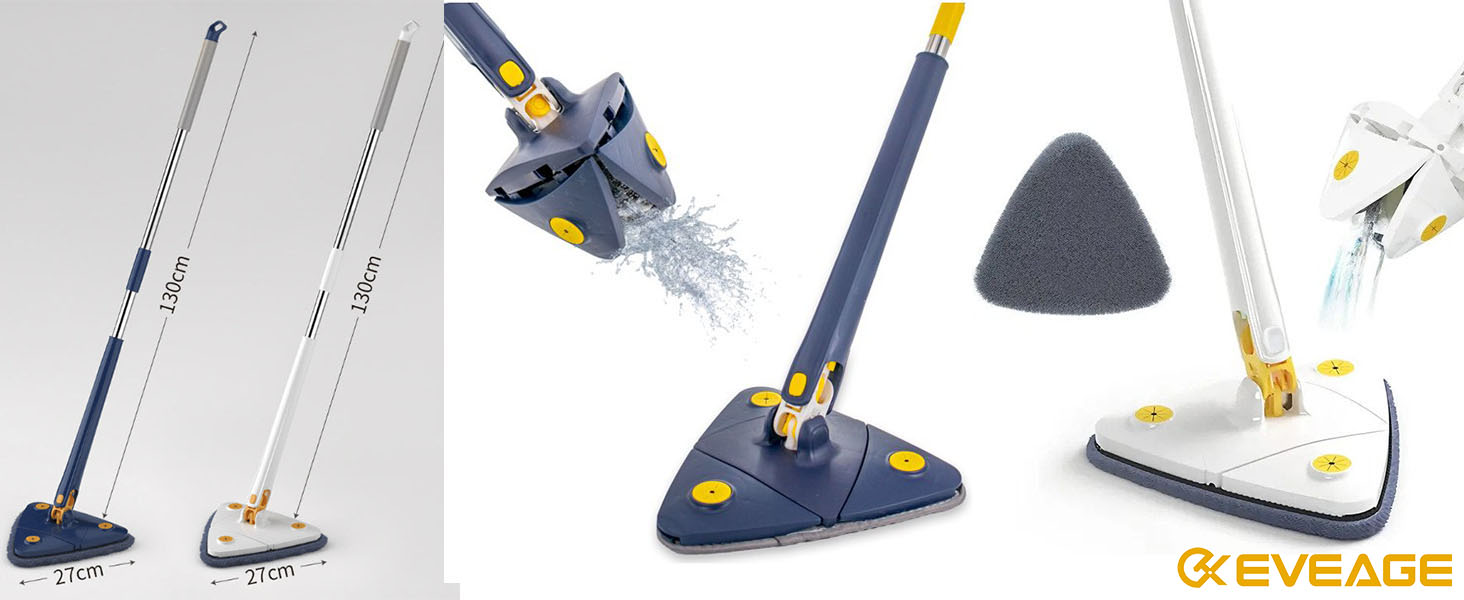 【Protect your hands】: Mimicing a hand-washing cleaning design, the integrated push-pull automatic water-squeezing function allows you to keep your hands clean from dirty water!