Description
 Professional Performance: Easy-to-assemble and easy-to-start .Eveage pressure washer is great for contractors who specialize in deck cleaning, wood restoration, paint preparation, and all other professional servicesUnit Dimensions: L: 22" x W:18.7" x H: 21"
  POWERFUL & EFFICIENTE ENGINE : Heavy Duty Gas Powered, power 3KW, Voltage frequency: Three phases,Speed:3400RPM Delivers 1900 PSI max and 2.4 GPM of maximum Powerful, Deep-Cleaning Water Pressure, the power and performance it brings is beyond the reach of electric washing machines.
  Power and Durability: A powerful, reliable, maintenance-free delivers 1900 PSI at 2.4 GPM and includes thermal relief to prevent overheating; Welded steel frame construction with a powder-coated finish adds durability
  Lightweight and Portable: The compact design is lightweight and small enough to be easily transported by one person; 10-inch premium pneumatic tires offer ease of maneuverability across various terrain and uneven ground Small tires in the front keep the machine balanced on the ground
  FOR DIFFERENDT WASHING TASKS: This gas pressure washer with 5 Quick connect nozzle tips: 0°, 15°, 25°, 40° and soap nozzles tips for a wide degree of cleaning applications. The 8'' never-flat wheels offer portability across both grass and concrete, for removing dirt and grime while restoring decks, sidewalks, siding, patios, porches, driveways, and vehicles.
Important Notes: Keep max fuel level 1/2 Inch below bottom of filler neck to avoid spillage; All pressure washers are 100% functionally tested in factory and may contain minimum residual fuel/oil or fuel odor
1900-PSI Max 2.4-GPM Commercial Duty Low Profile Gas Pressure Washer
5 interchangeable nozzles meet all your requirements, specifications are 0°, 15°, 25°, 40° and soap.

0° nozzle (red)-ultra high pressure: effectively clean dead corners and stubborn dirt on walls

15° nozzle (yellow)-high pressure nozzle: effectively clean the dirt on trucks, ground and houses

25° nozzle (GREEN)-medium pressure nozzle: cleaning dirt on cars, wooden boards, tables and chairs

40°nozzle (white)-low pressure sprinkler: clean glass walls, pets, garden watering, etc. without worrying about safety issues

Soap nozzle (black)-cleaning fluid nozzle: produces rich foam to help clean.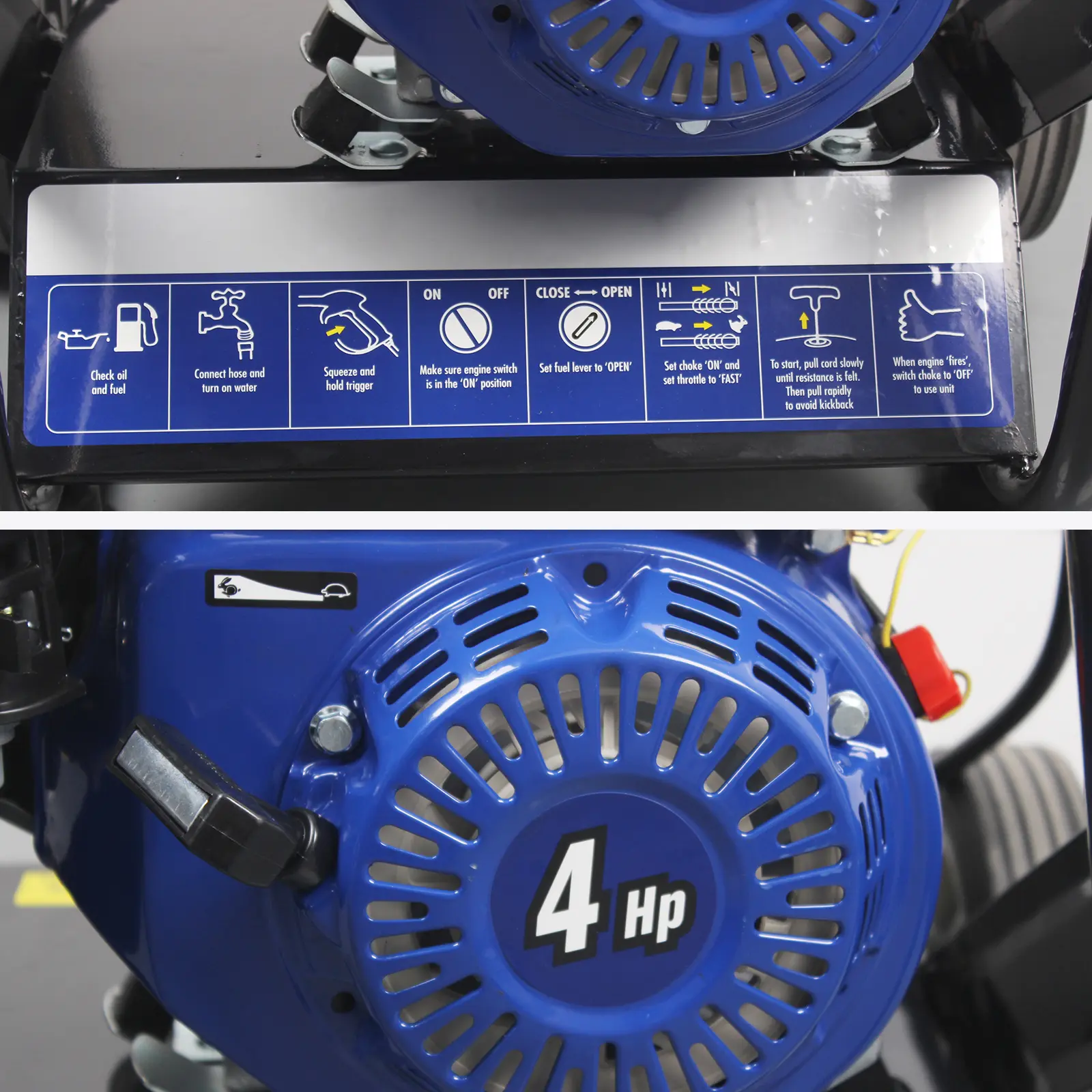 196cc 4HP 4-stroke OHV vertical cylinder gas engine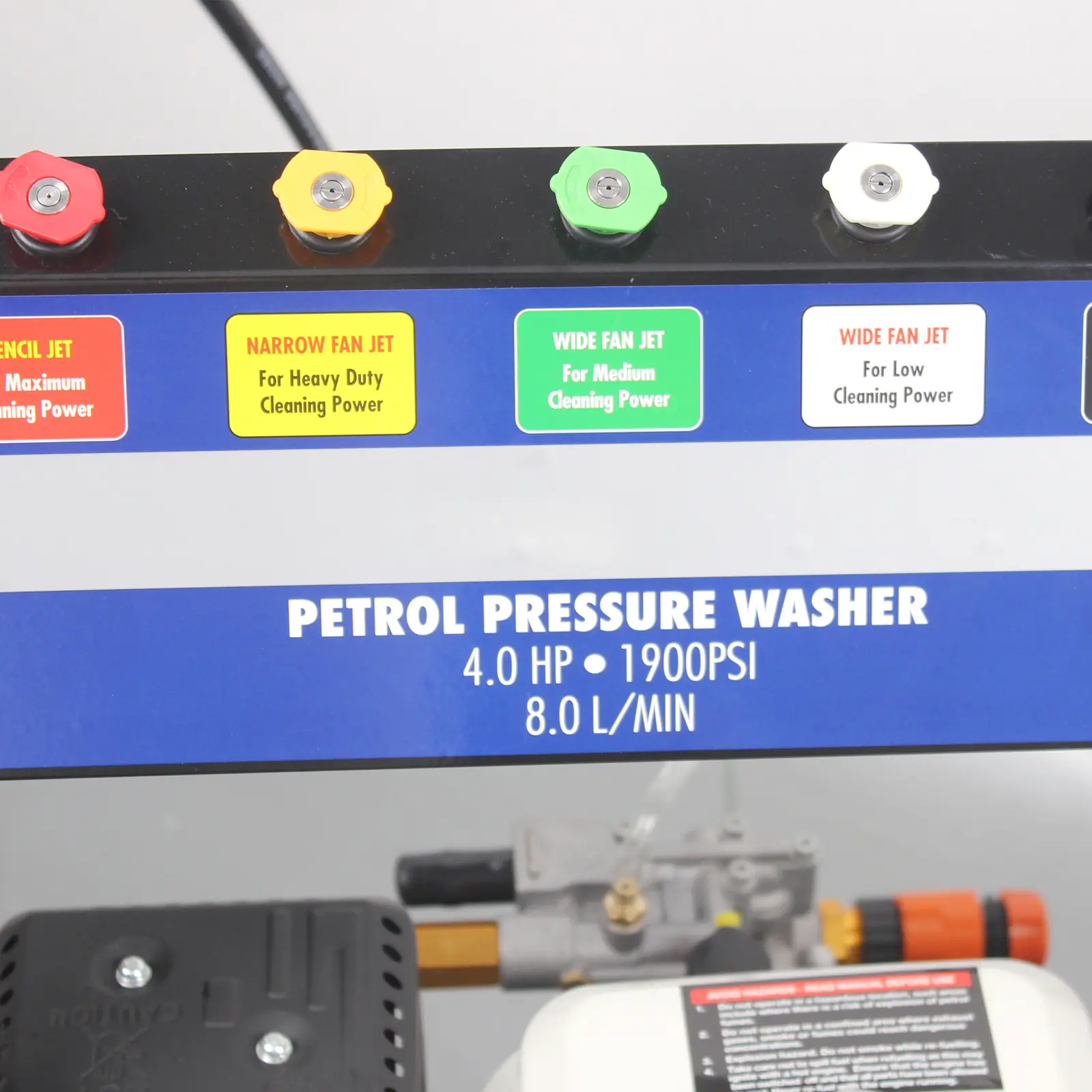 Gun: M22 connection

Wand: QC spray lance

Nozzles: 5 Quick connect nozzle tips: 0°, 15°, 25°, 40° and soap

Frame: Welded steel construction