Description
【Powerful Cordless Pressure Washer】Eveage

Cordless Power Cleaner offers a powerful 652 PSI motor capable of spraying up to 215L/H. It is a truly portable power washer that allows you to clean all your outdoor spaces and equipment easily and quickly.

【Draws Water from Anywhere】This high pressure cordless washer is about 2.5lb. The 16.5ft hose with filter basket can effectively filter impurities, particles, waste leaves or sludge, better protect our pressure machine. Compared with others, our battery-powered pressure is lighter and more portable.

【The Power To Do More】Eveage battery powered Portable Pressure Cleaner provides 4.0Ah battery to ensure long battery life; The 18-21V rechargeable battery can be used for at least 45 mins after being fully charged; This battery is suitable for a variety of power tools, it makes every penny worth it.

【3 Different Spray Nozzles for Your Uses】Effective Cleaning. Our battery powered cordless pressure washer has a triple watering system. Comes with a 6-in-1 spray nozzle for 0°,15°,25°, 40°,Fan-Shaped Mode and Shower Mode. The hig/low pressure nozzle and 400ml mixture container offered can be widely used for cleaning vehicles, bikes, boats, windows and driveway.

【Widely Used For Multiple Situations】With multiple accessories and high power, the cordless portable power cleaner does a great job at home and garden for watering plants, cleaning walls, floors, baths, swimming pools, doors, driveways, fences, and corners that are difficult to clean manually. Eveage offers 12 months warranty,if you have any problems, please feel free to contact us.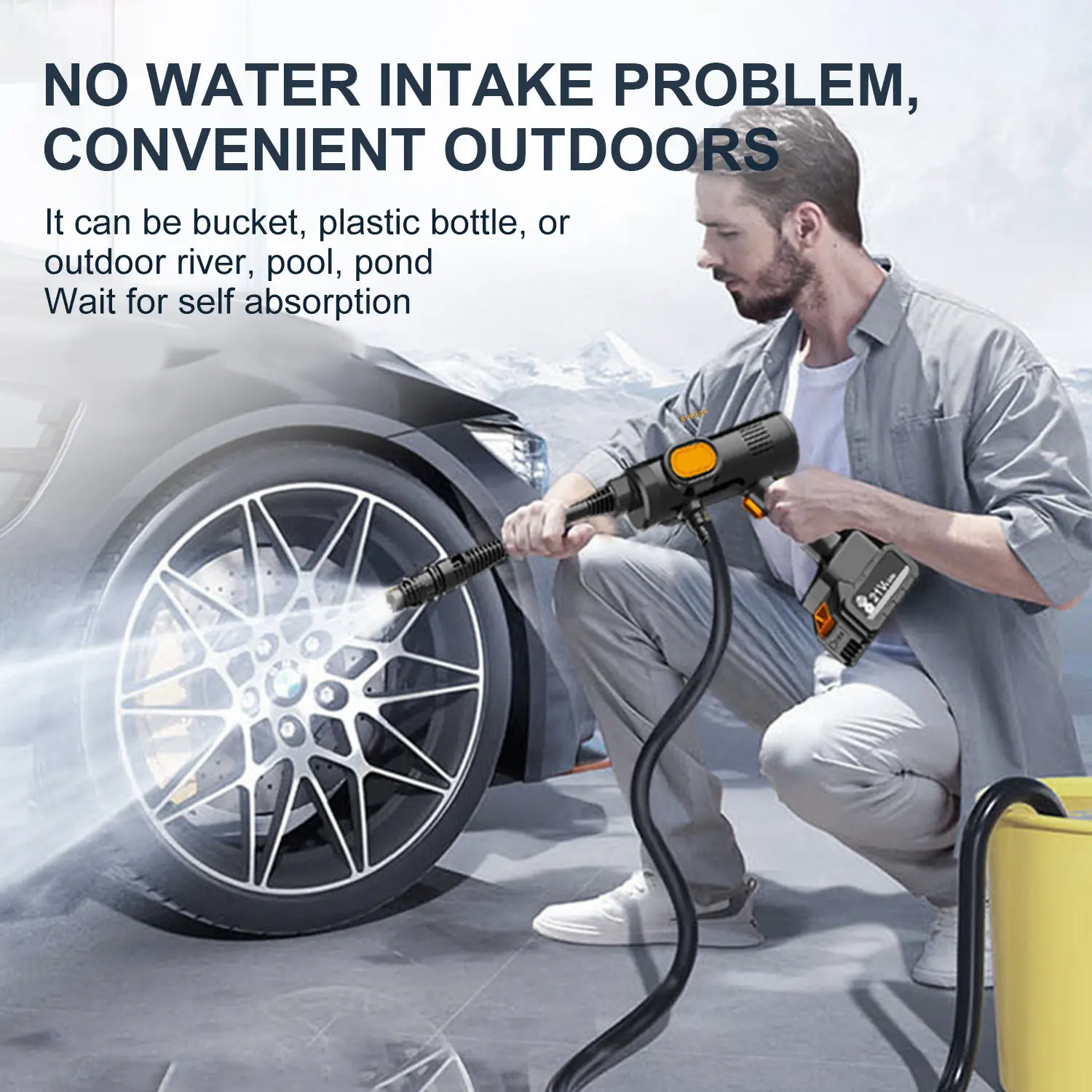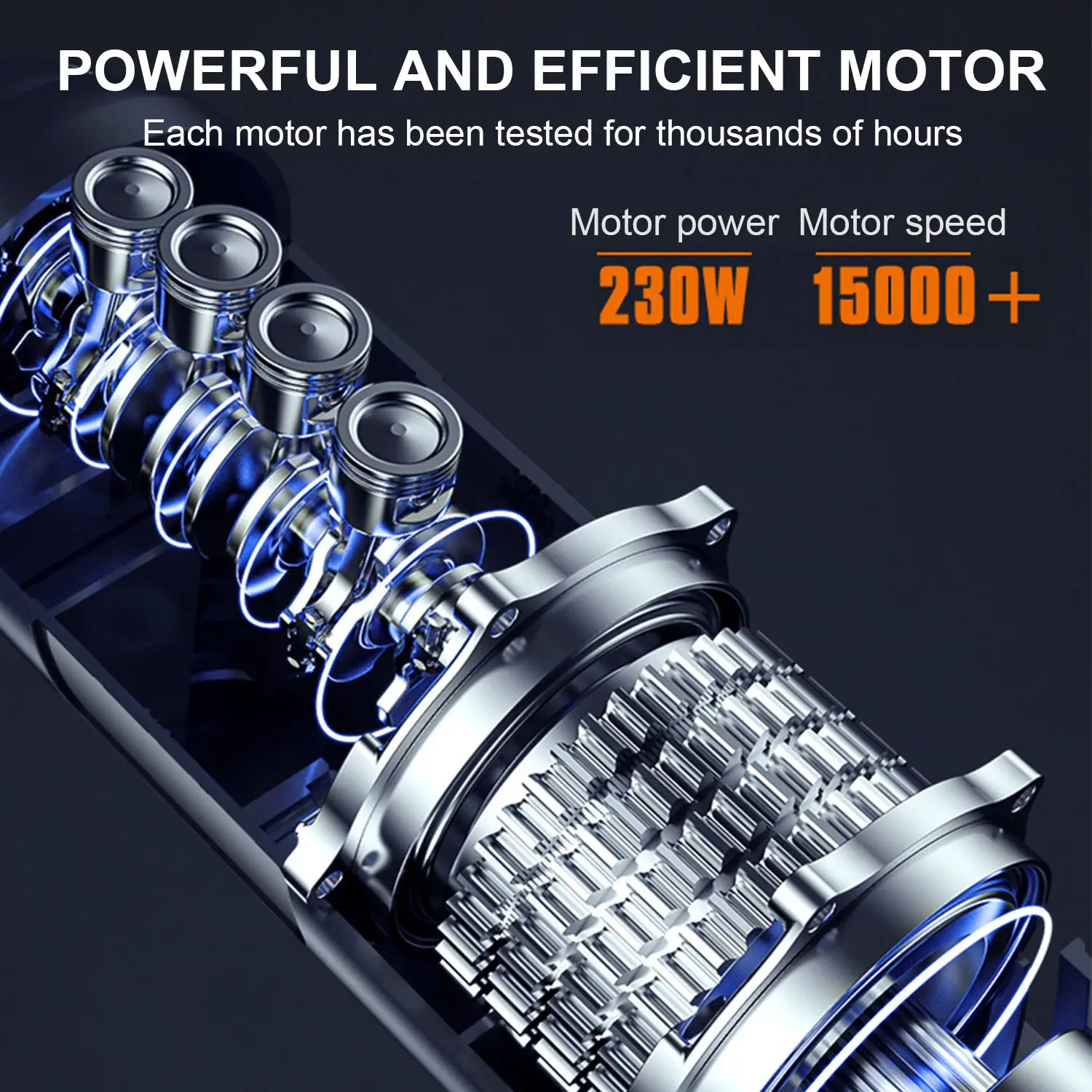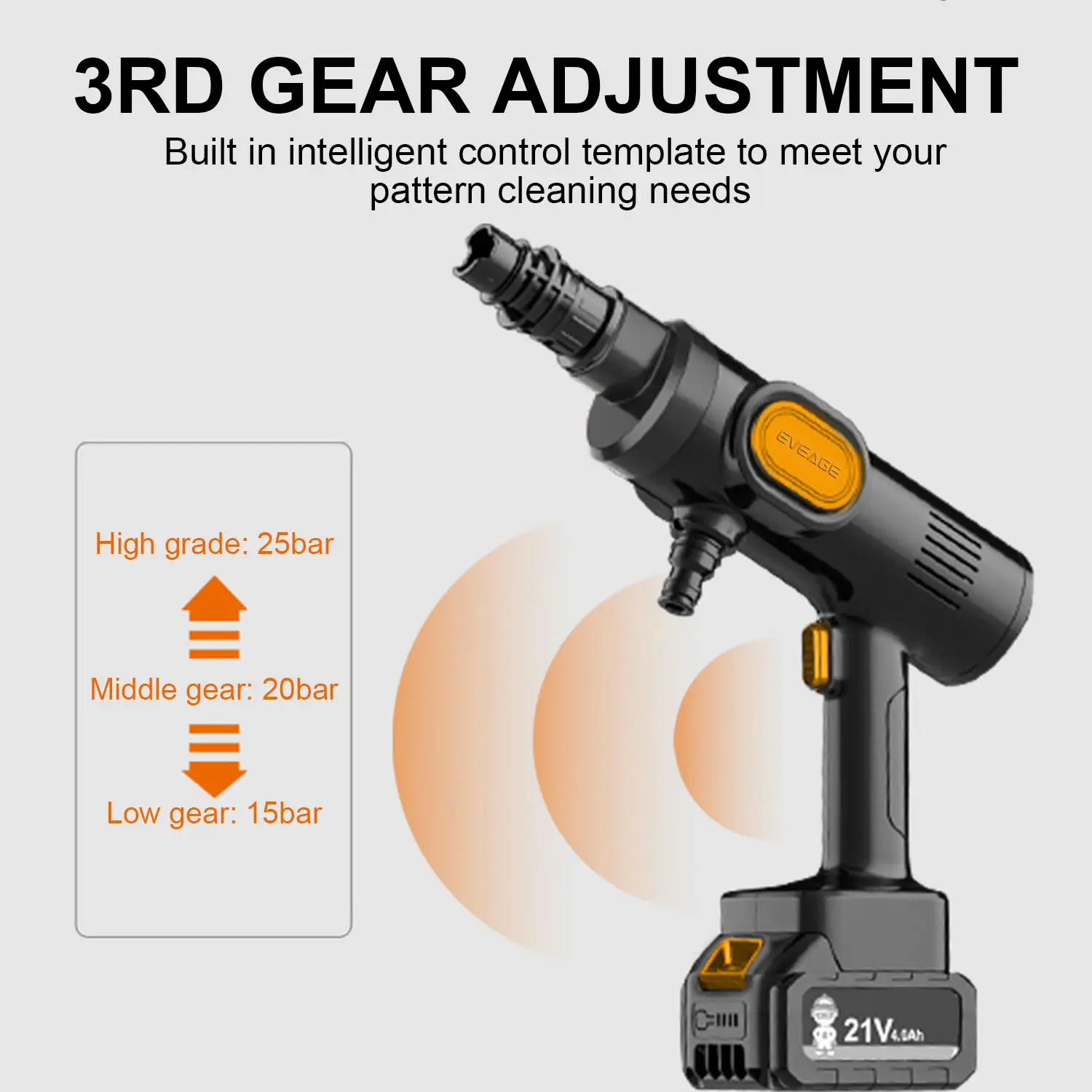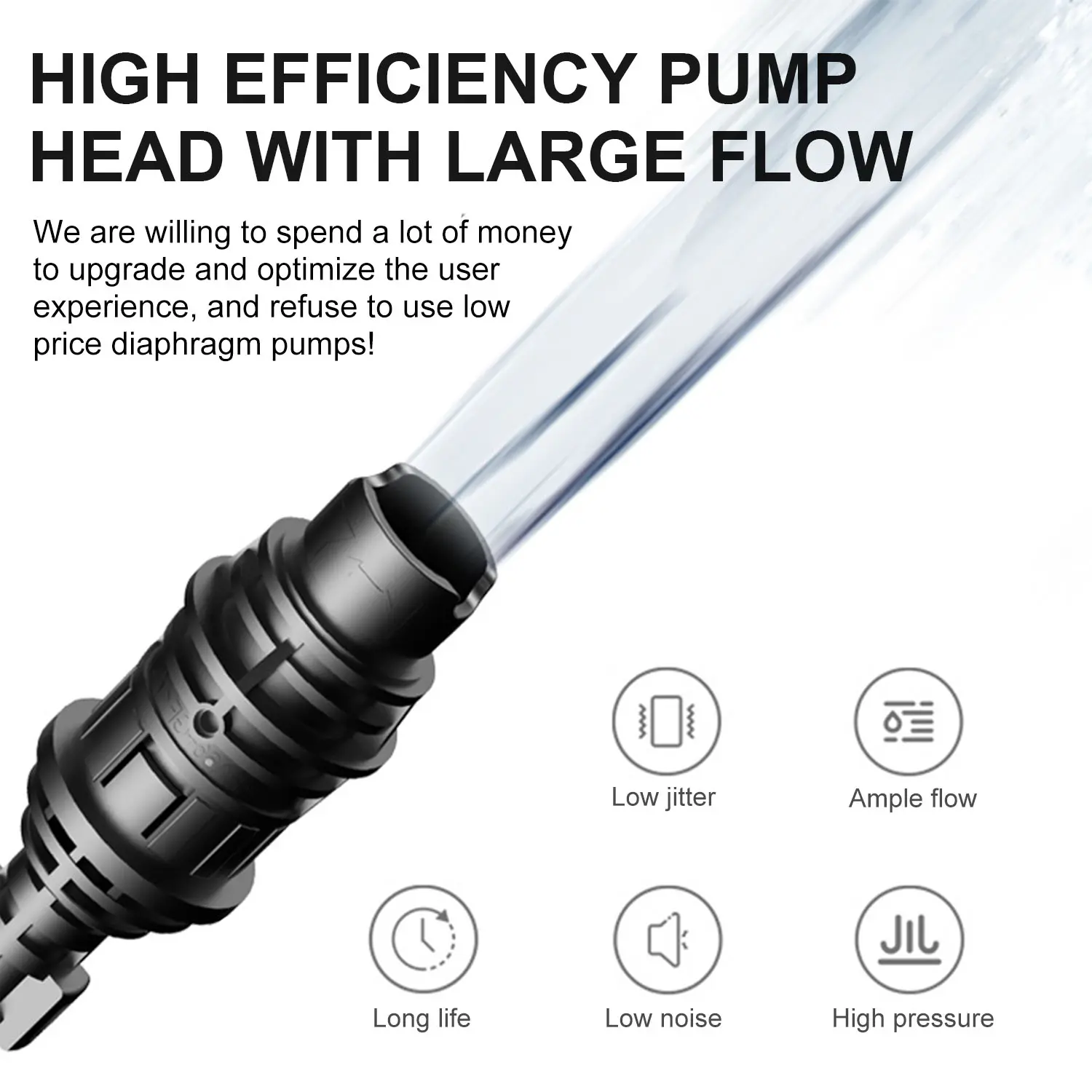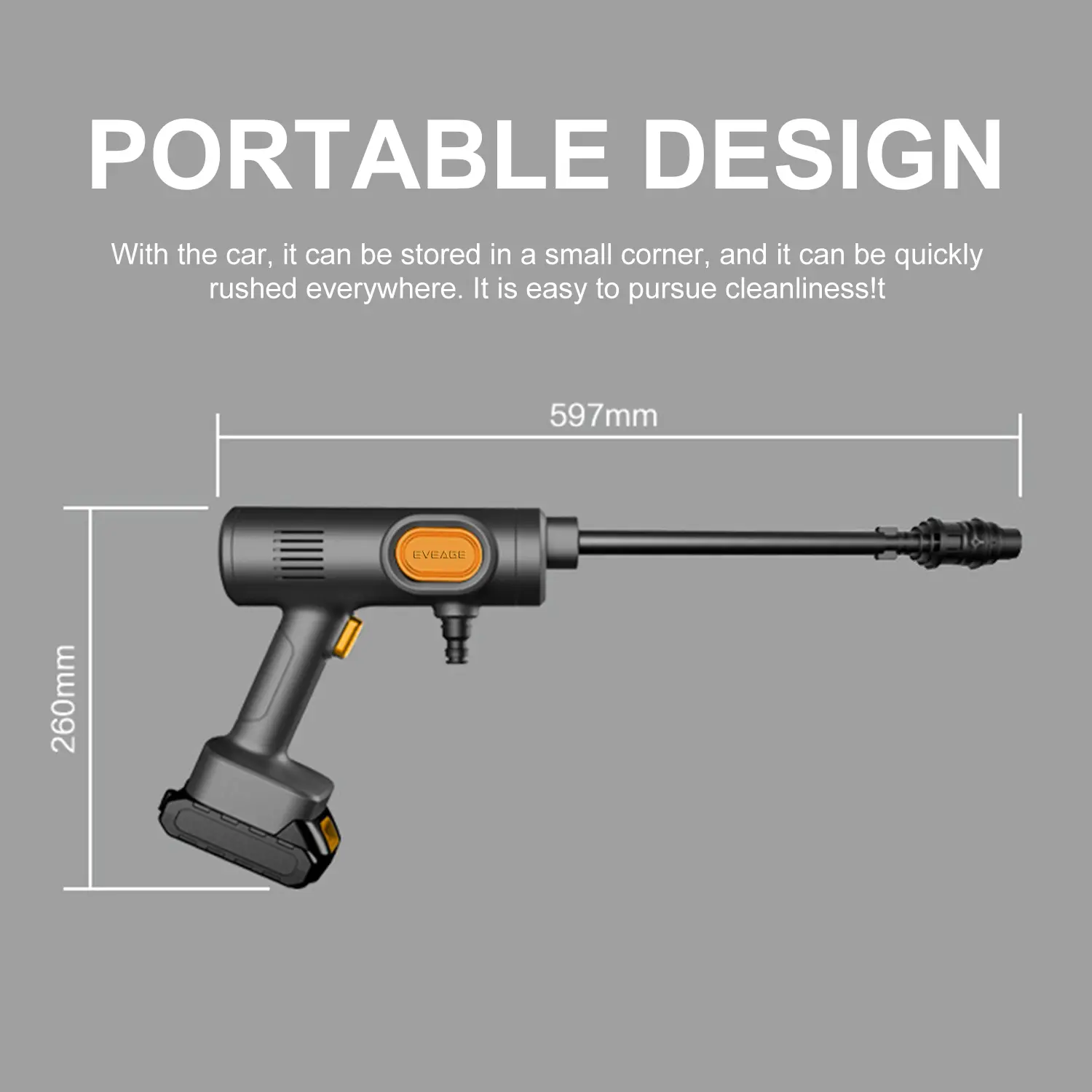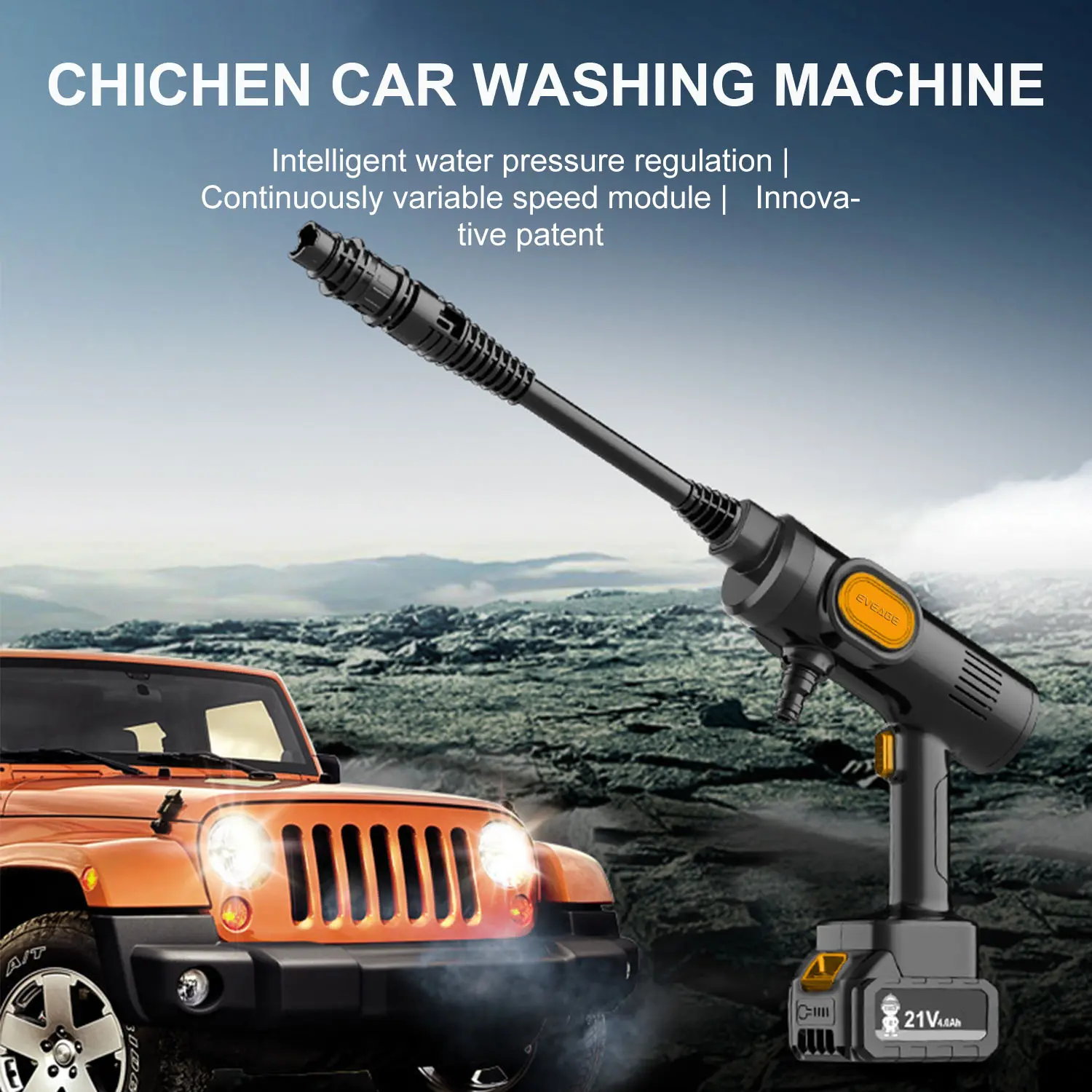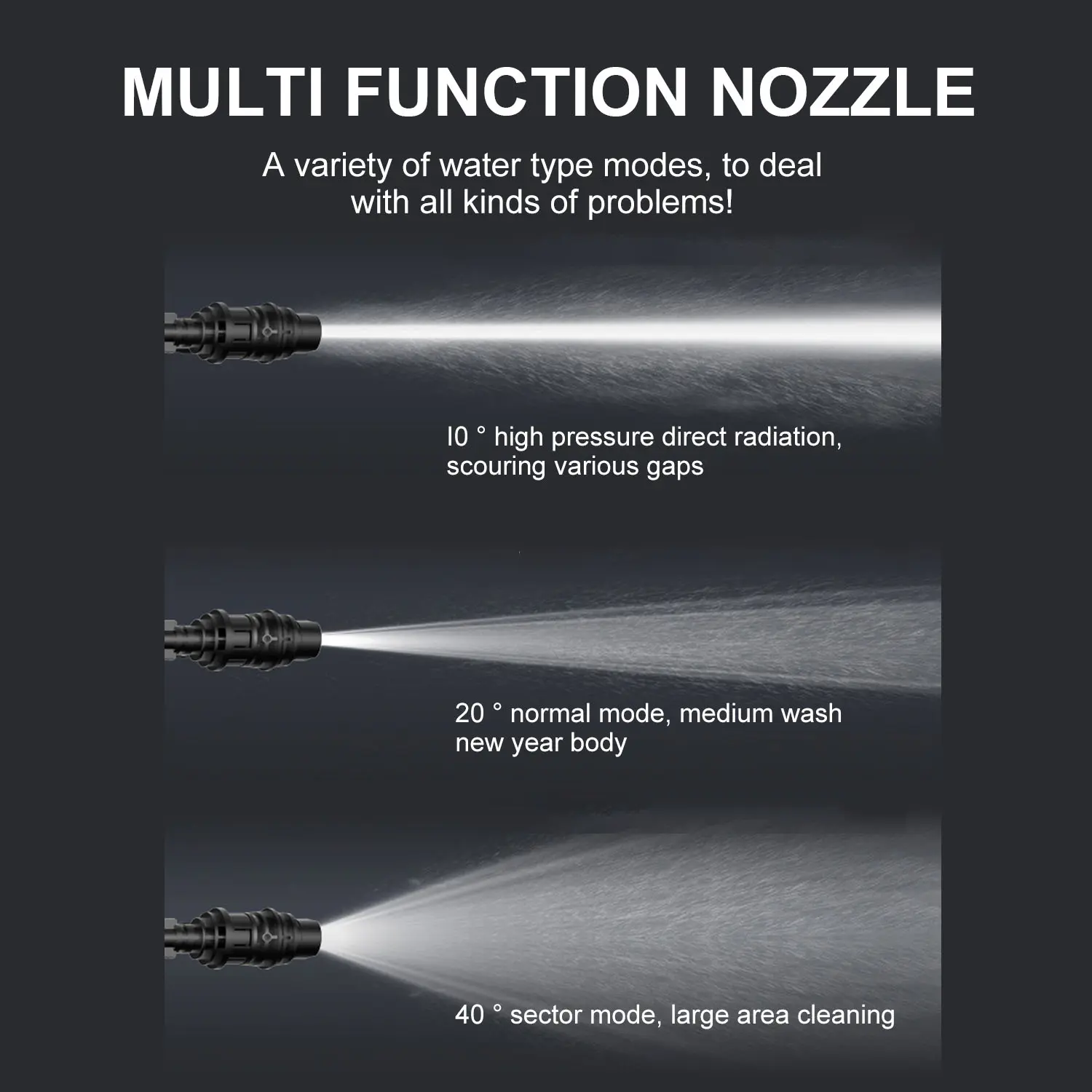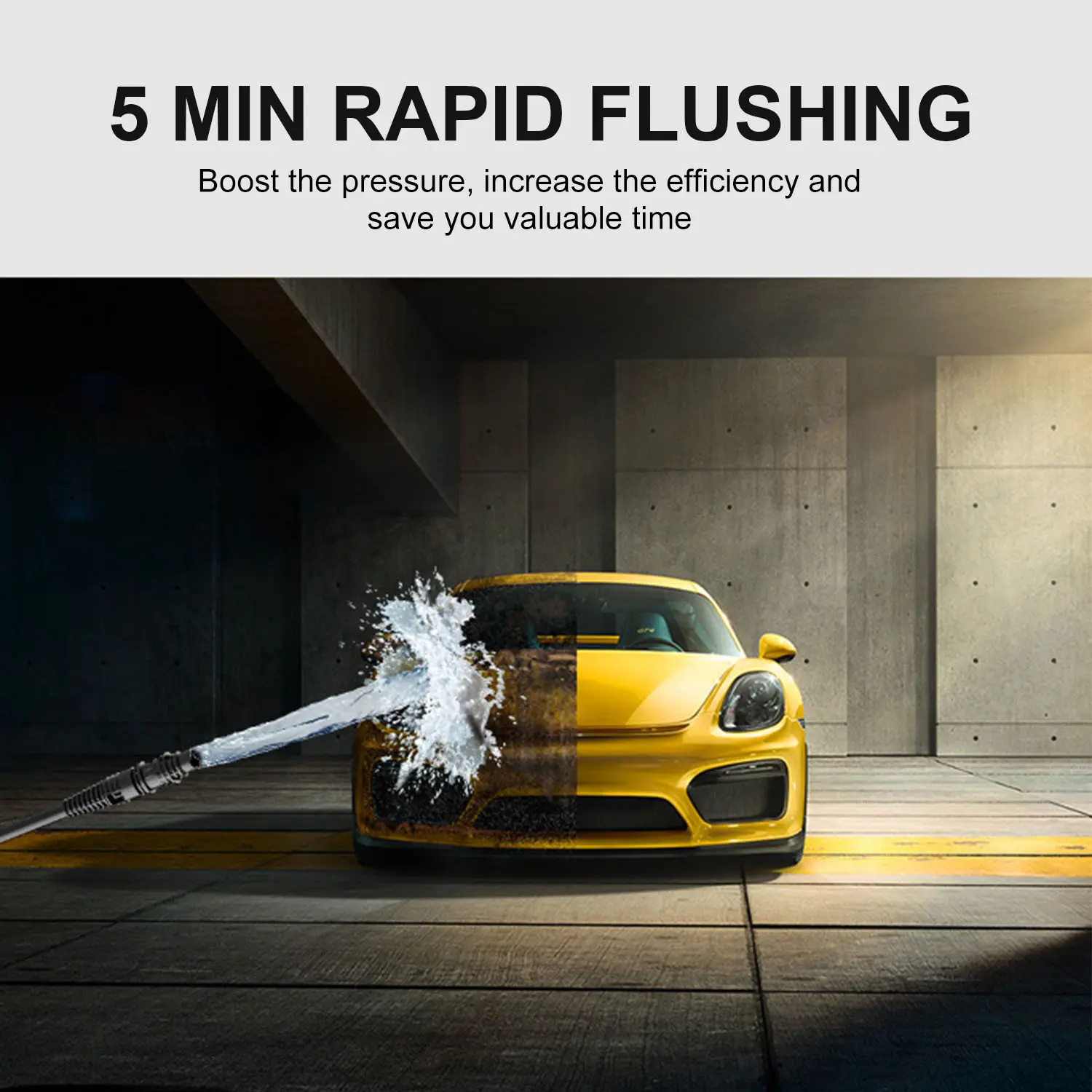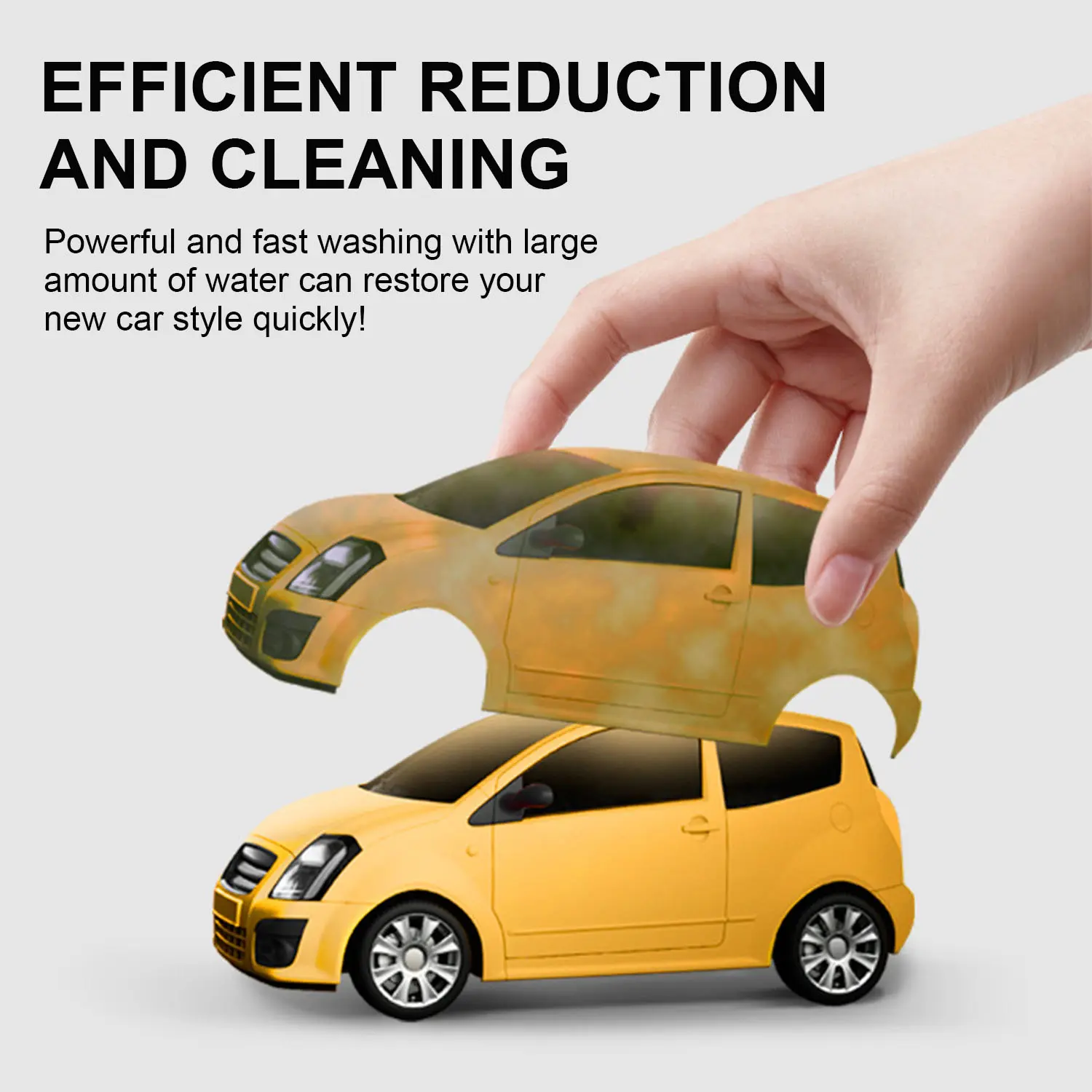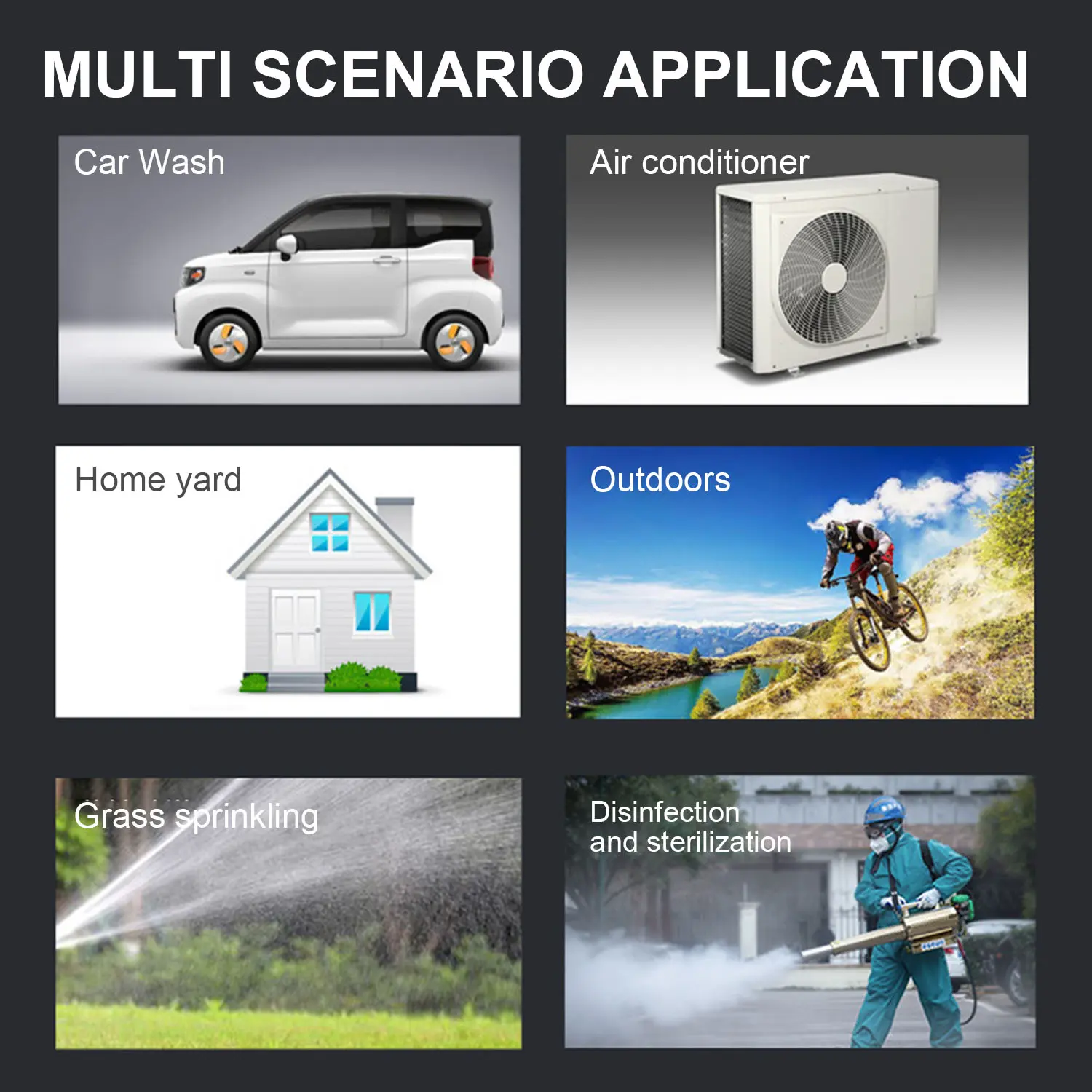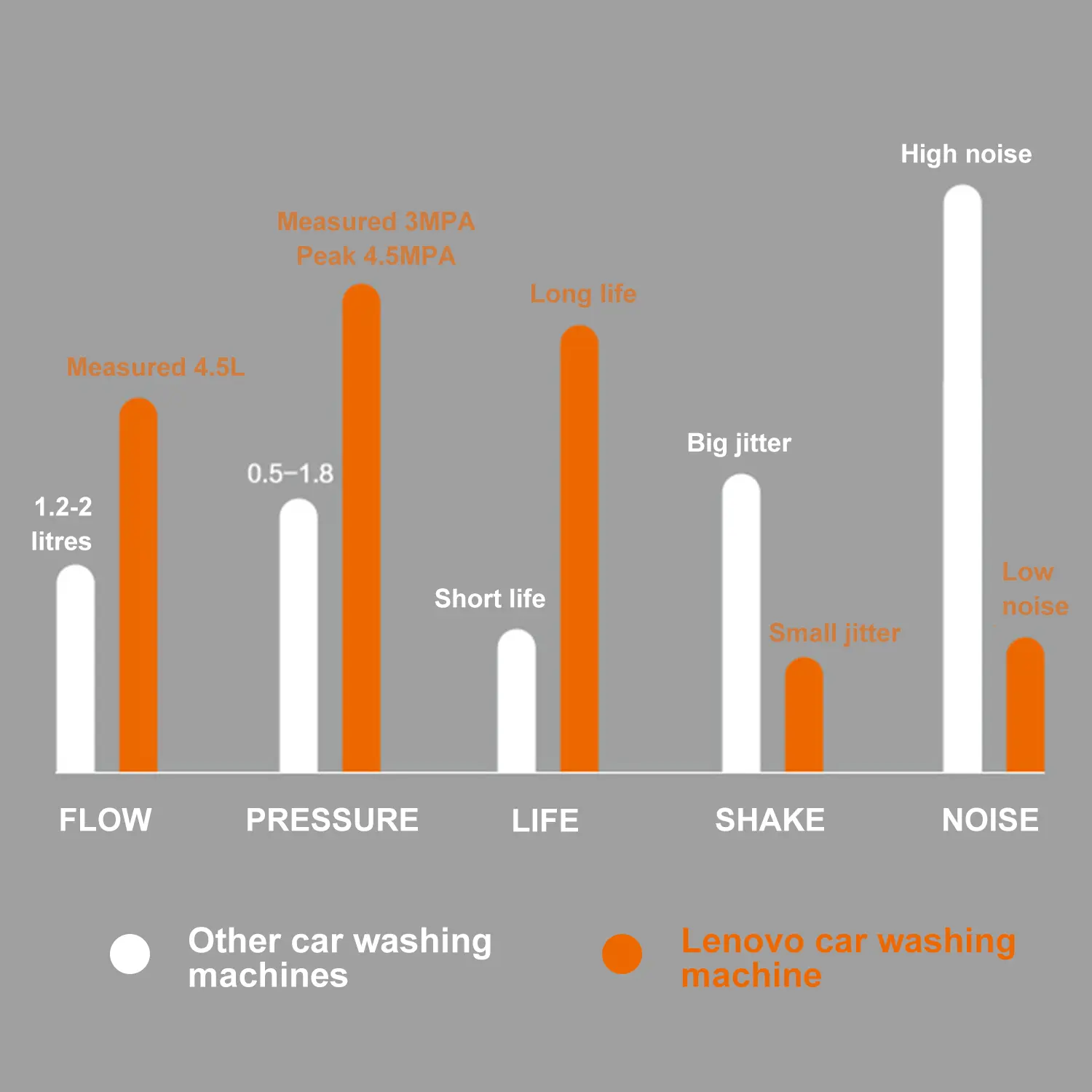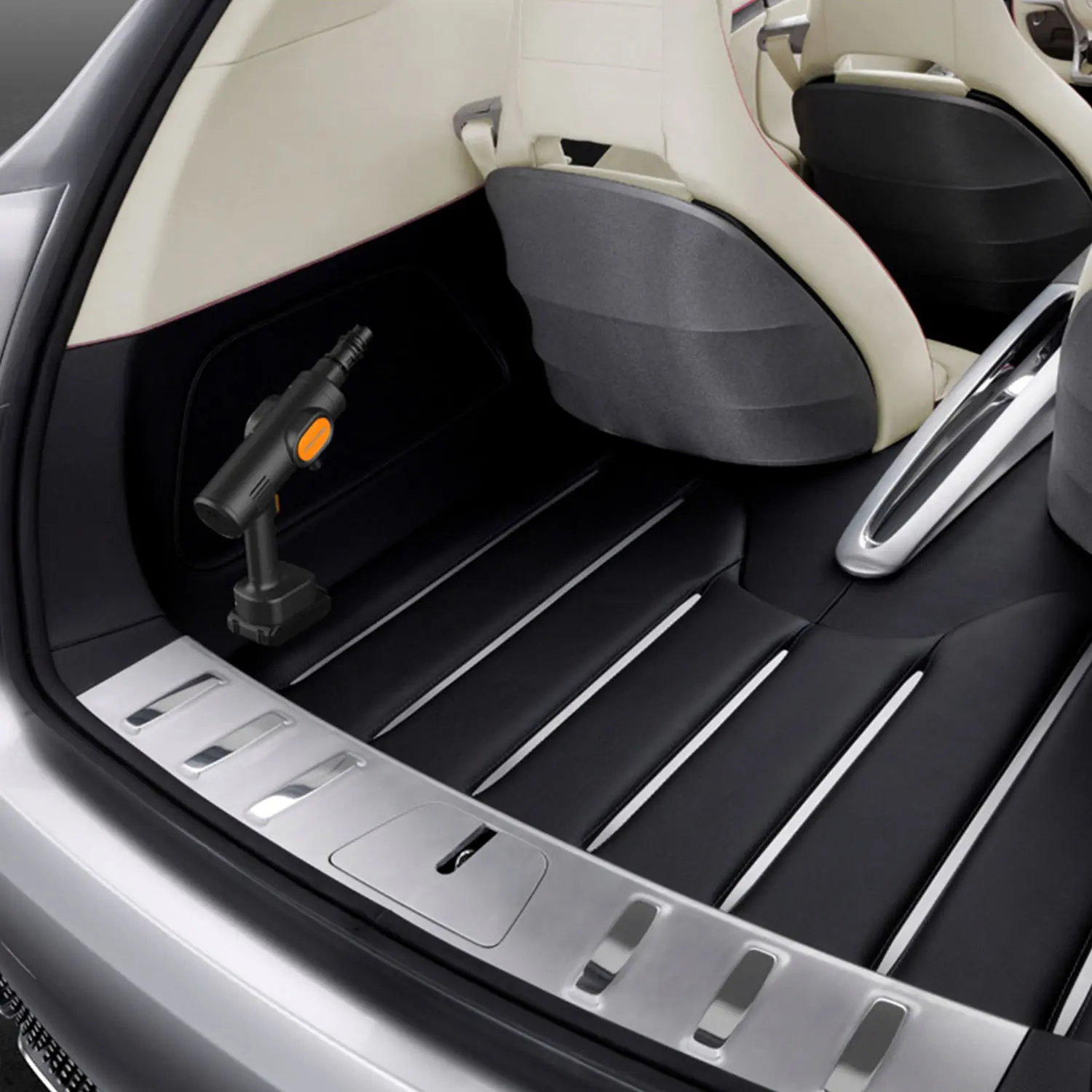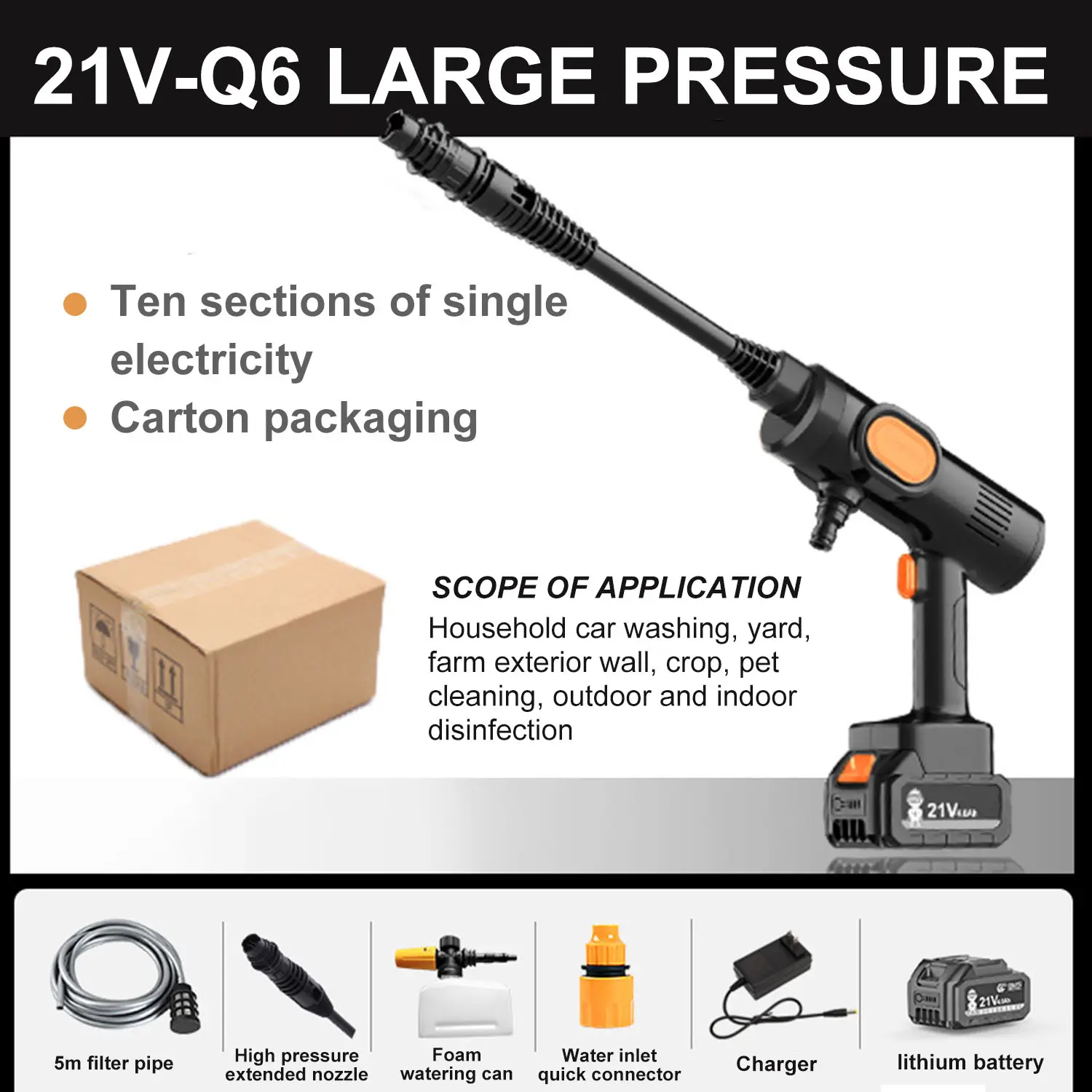 SPECIFICATIONS
Working Pressure: Max 652PSI
 Flow Rate: 3.6L/min=215L/h
 Battery Capacity: 2000 mAh
 Motor Voltage: 21V
 Working Time : 45 min
 Charging Time: 3 hrs
 Min.Suction Height: 4m
 Unit Weight: 2.5 Lbs (power washer+battery)