Description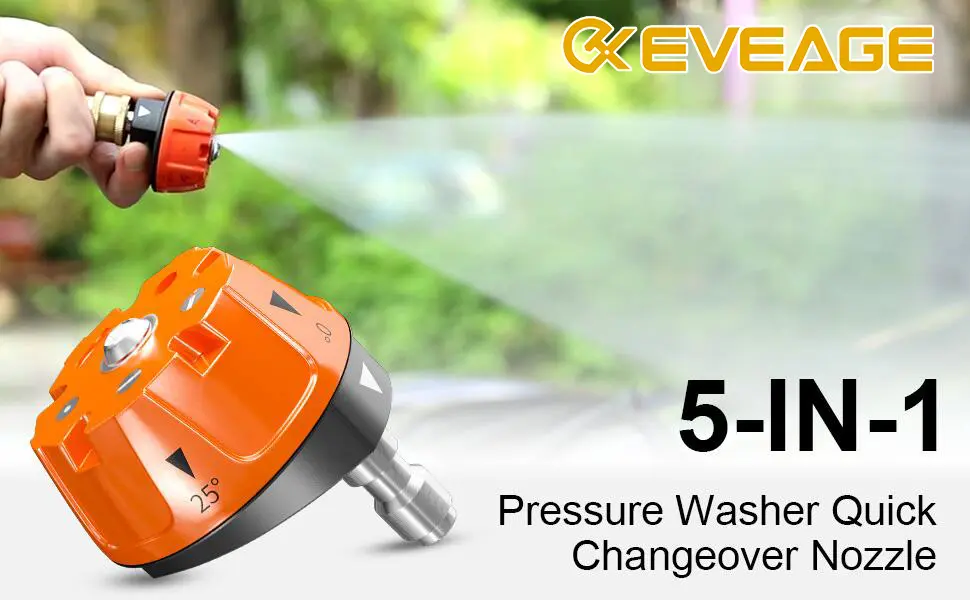 Pressure Washer Nozzle 5 in 1: 5-in-1 change-over nozzle combines 5 spray patterns into one, including angles of 0° (max), 25° (general), 40°(delicate) and soap jet , soap fan. All in one pressure washer tip, enjoy the ease of switching spray settings.

Quick Changeover Nozzle: Simply rotate the nozzle head to instantly change the spray patterns. No need to waste time on walking around for swapping nozzle tip for different angles. Much faster and easier than individual pressure washer spray nozzle.

Adjustable Nozzle Quick Connect: This adjustable pressure washer nozzle tip has a standard 1/4" QC plug, it can be quickly connected & disconnected to pressure washer wands and fits for most brands of high-pressure washers.

Solid & Well Made Pressure Washer Nozzle: Made of high-quality metal, not wimpy plastic. Working pressure up to 3600 PSI. Fits most brands of power washers.

Warm Tips: Lubricate the quick change over before screwing on. Please clean and dry it after every use.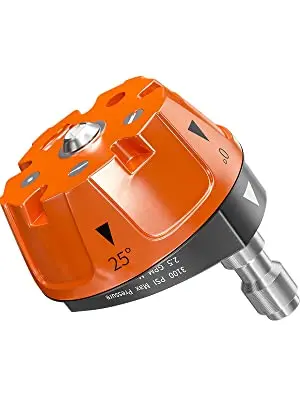 5-in-1 Quick Change-Over Nozzle
All in 1 pressure washer nozzle with multi settings in one nozzle, greatly reduce your time of switching spray pattern.
Multi in 1 – combines 5 spray patterns into one

Just Twist – simply rotate nozzle head to instantly change settings

Spray Setting – includes 3 different spray angles and 2 different soap modes

Quick Connect – with a standard 1/4" QC plug

Warm Tips: please lubricate before use